Evan Rachel Wood showed her growing belly while out for a stroll in Los Angeles with her husband Jamie Bell.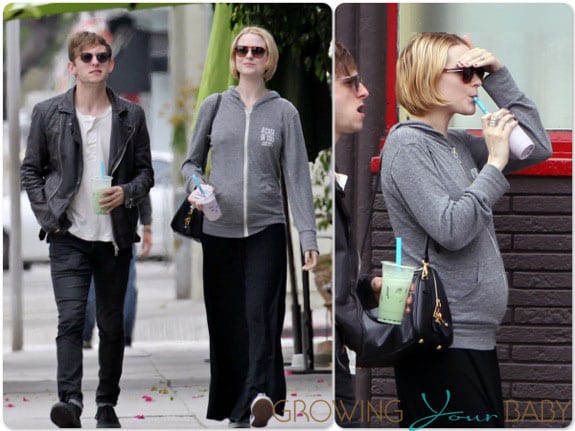 Due in July, the actress looked comfortable in a grey hoodie and black maxi skirt as she sipped on her smoothie.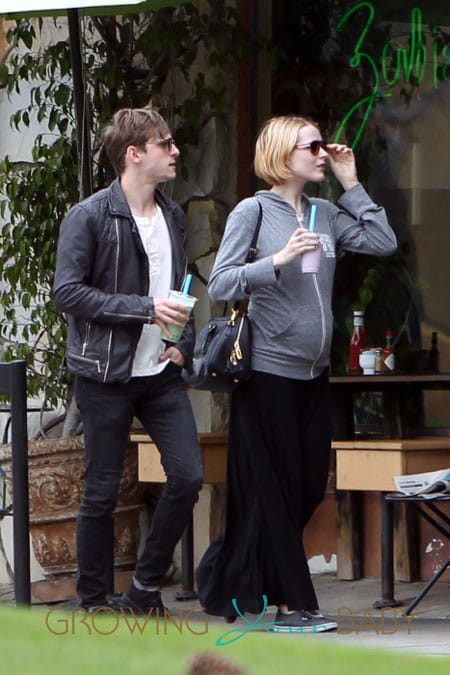 Last month she took to twitter to lash out at a photographer who took a picture of her holding her ultrasound photo.
You took a picture of my ultrasound photo???!!!! I couldnt be more furious right now. I want to cry. My child isnt even born yet.  Thats my child. Its not even out of the womb and they are snapping photos of it. I am getting out of la. People have no hearts.  I have never been more violated by a photographer. Thats the inside of my body and my child. Would u like my soul too? nothing is sacred.
One online publication posted the images but removed them after the actress tweeted to them and asked they pull the post.
The new baby will be the first for the couple who was married last year.
---
{PACIFIC COAST NEWS}
---
[ad]