Jennifer Lawrence walked the red carpet at the Netflix World Premiere of "Don't Look Up" at Jazz At Lincoln Center in New York City on December 5th, 2021.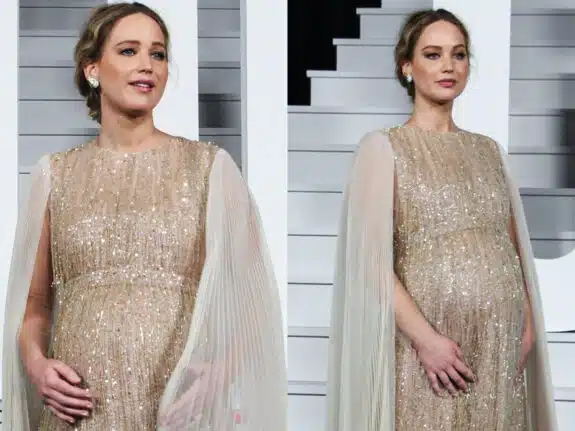 The pregnant actress dazzled in a Dior dress with Tiffany and Co. jewelry as she posed for photographs.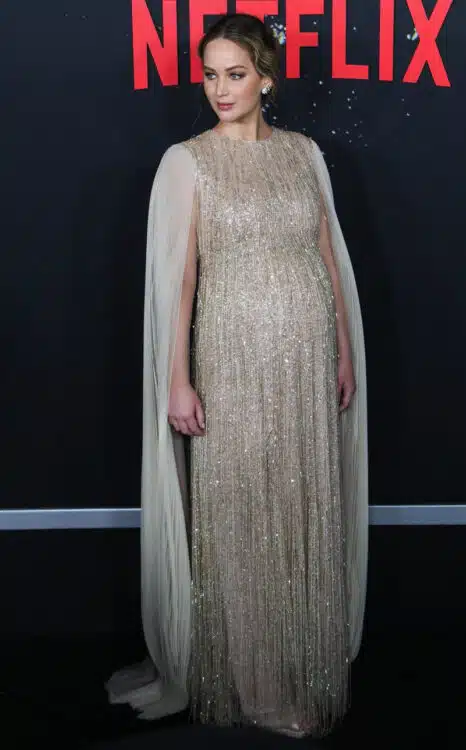 Set to start streaming on December 24th, 2021, the end-of-day movie features an A-list cast including Leonardo DiCaprio, Meryl Streep, Jonah Hill, Tyler Perry, and Kid Cudi.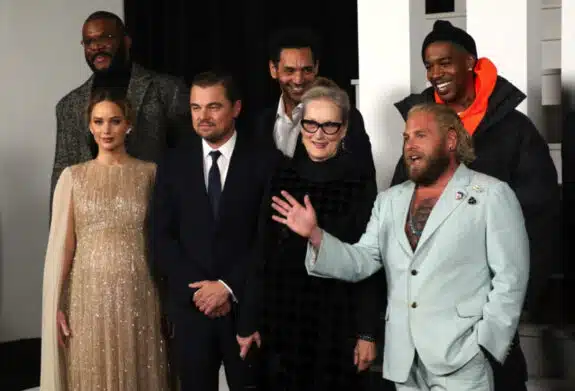 Jennifer and Leo play astronomers who go on a media tour to warn humankind of a planet-killing comet hurtling toward Earth. The response from a distracted world: Meh.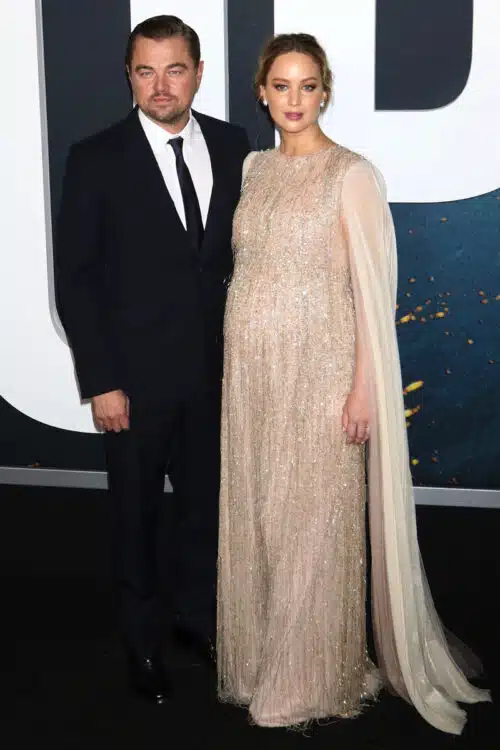 The actress has been very private about her new baby during interviews over the last couple of months. She recently told Vanity Fair,
"If I was at a dinner party, and somebody was like, 'Oh, my God, you're expecting a baby,' I wouldn't be like, 'I can't talk about that.' But every instinct in my body wants to protect their privacy for the rest of their lives."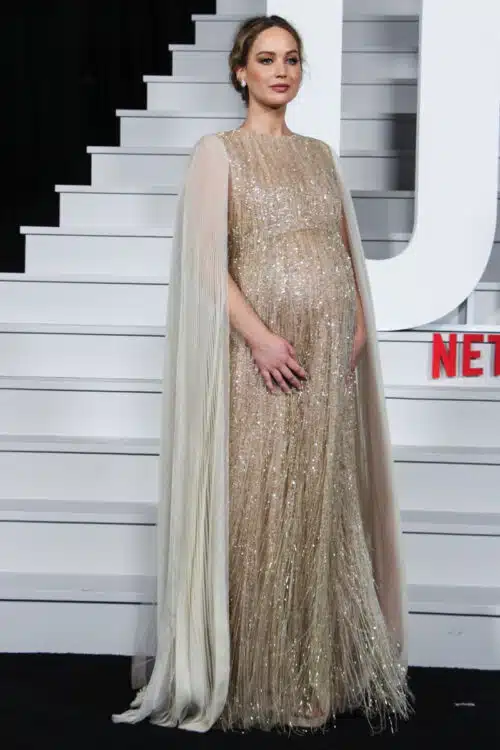 In September, the actress' rep confirmed to PEOPLE that she and her husband, Cooke Maroney, were expecting their first child together.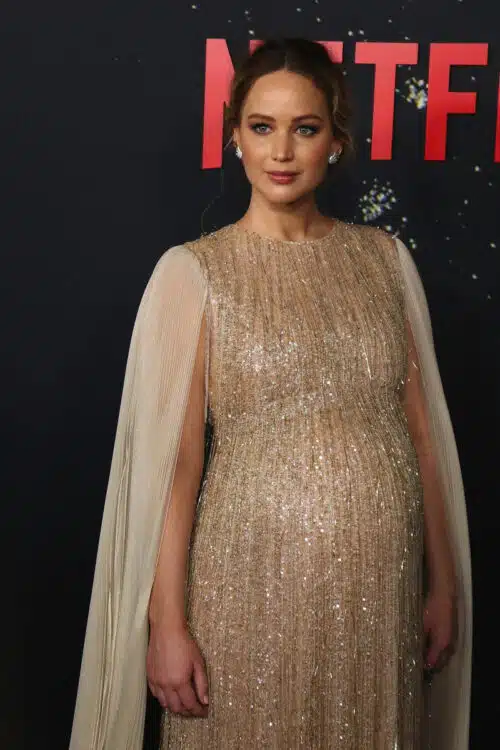 When the baby arrives it will be the first for the couple who were married on Oct. 19, 2019.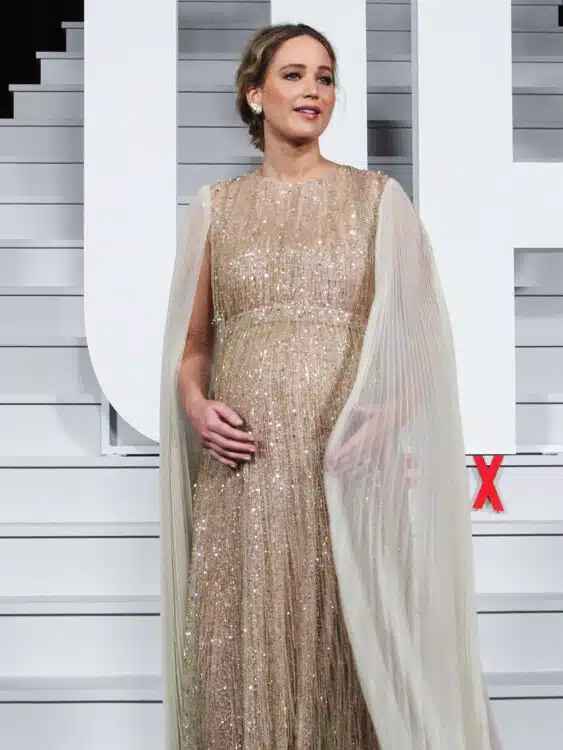 {BACKGRID}