Mom-to-be Jennifer Lawrence wowed in a black polka dot dress as she left the Late Show with Stephen Colbert on Monday, December 6th, 2021.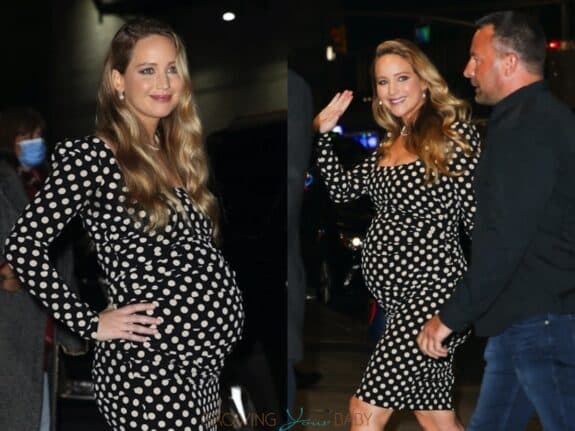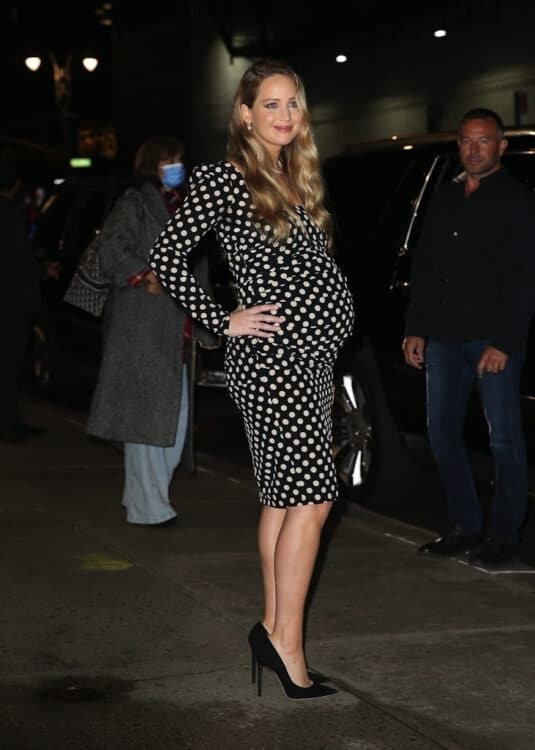 It has been 3 years since the 31-year-old actress made an appearance on the show.
When asked what she has been up to Jennifer cheekily replied, "I just had a ton of sex." while laughing and looking down at her pregnant belly.
Adding, "I'm joking" kind of.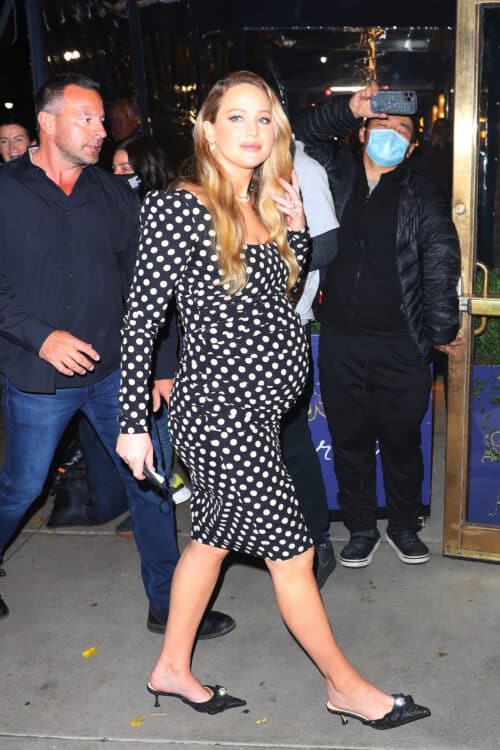 Jennifer was out to promote her new movie 'Don't Look Up' that also stars with Leo DiCaprio, Meryl Streep, Jonah Hill, Ariana Grande, Timothée Chalamet, Matthew Perry, Himesh Patel, Cate Blanchett, Rob Morgan, and Tomer Sisley.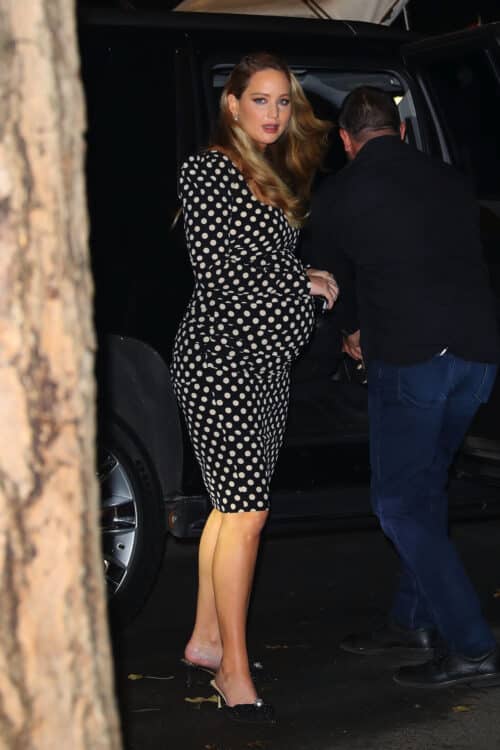 After her appearance, she grabbed dinner at Marea seafood restaurant.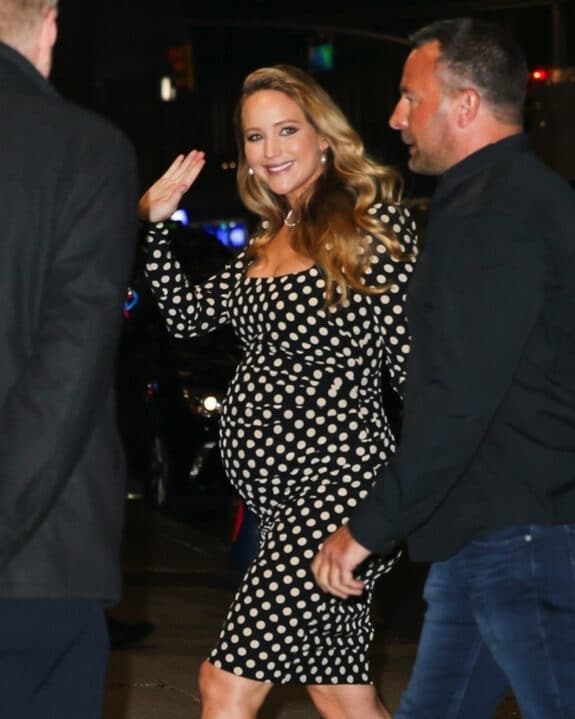 It won't be long now before Jennifer and husband Cooke Maroney will welcome their first child.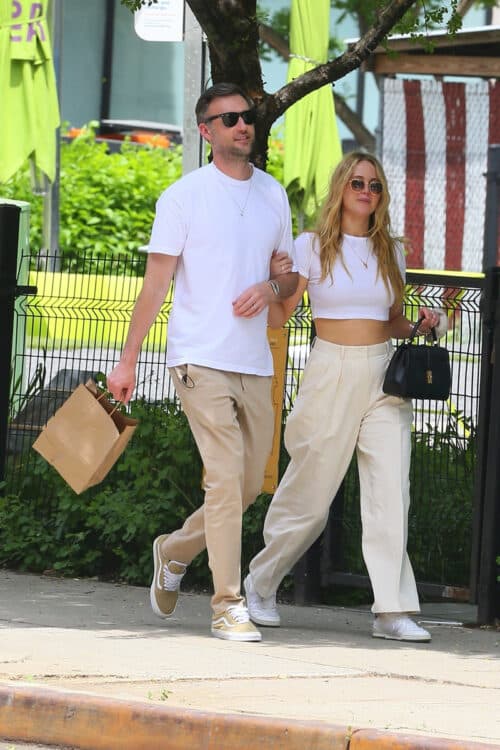 Look for Don't Look Up to premiere on Netflix on December 24, 2021.
{BACKGRID}