Katharine McPhee showed off her baby bump as she stops at Croft Alley in Beverly Hills on January, 23rd, 2021.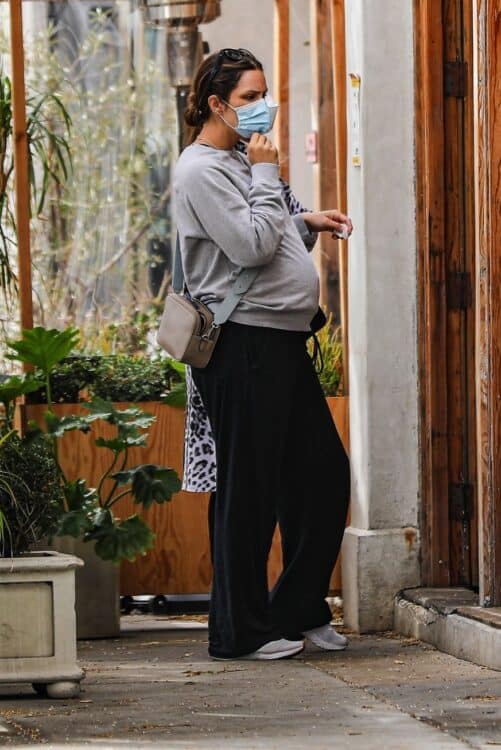 The singer was joined by her mother as she picked up some lunch to-go.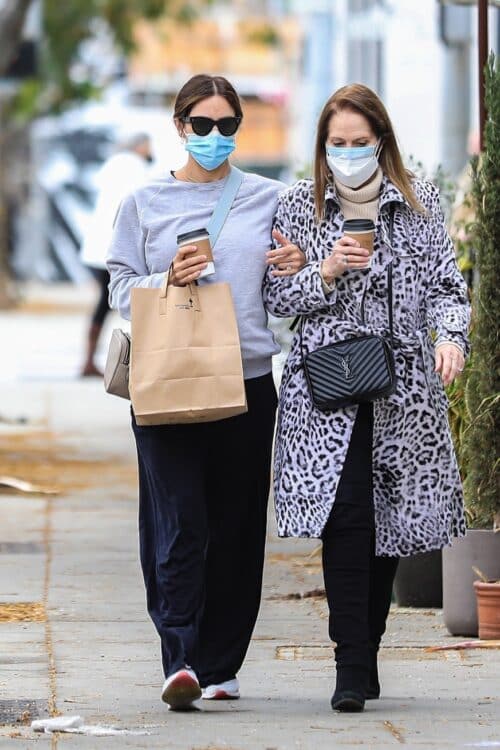 Katherine was comfy in a grey sweater, yoga pants and a pair of sneakers as she waited for her food to be ready.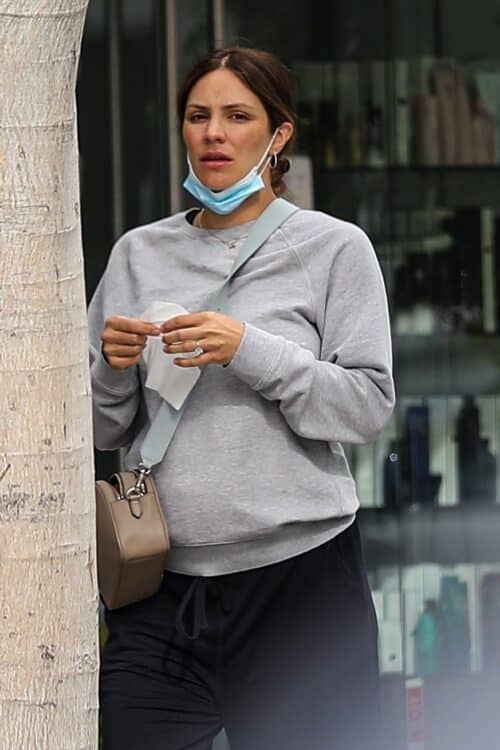 On January 19th, she showed off her growing belly on Instagram while posting a giveaway. She made sure to let fans know they could win a Peleton and not what was in the oven.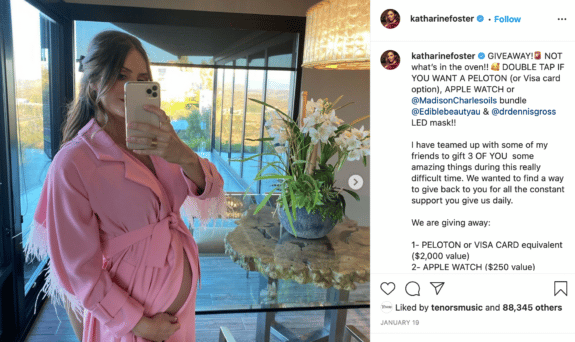 It won't be long now before she and husband David Foster welcome their new baby. When they arrive they will be the first child for Katharine and 6th child for her husband.
{BACKGRID}