Pregnant actress Katherine Heigl was spotted out with her husband Josh Kelley in Los Feliz, California on Friday October 8, 2016.
The couple was all smiles as they enjoyed a quick lunch before continuing their day.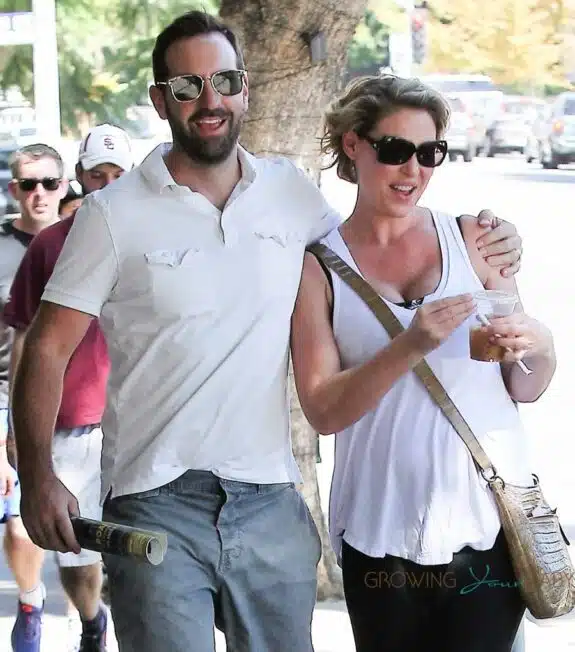 Currently 22 weeks pregnant, Katherine expects her third child.  In 2009 Josh and Katherine adopted their first daughter Naleigh, and welcomed their second daughter Adalaide by adoption in 2012.
The new baby was a surprise for the couple who thought they couldn't conceive.   On her blog she wrote,
"Seeing as I have never been pregnant and as my OB/GYN reminded me last year, I'm of advanced maternal age, I wasn't sure pregnancy was even in the cards for us. Turns out it was very much in the cards!"
It's was very much in the cards and now the family expects a baby boy!
Congratulations.
{FAME/FLYNET}
---