Singer Katy Perry showed off her growing baby bump while performing at the ICC Women's T20 Cricket World Cup Final in Melbourne, Australia on Sunday, March 8th, 2020.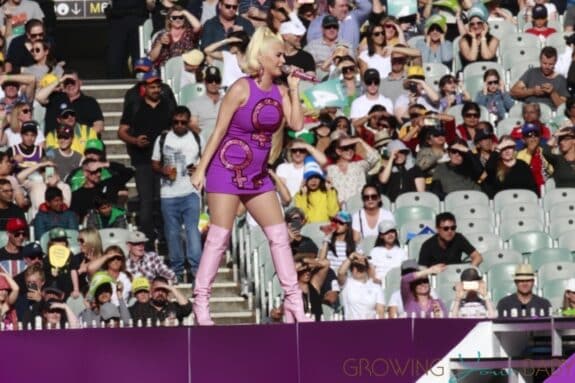 Six months along the singer looked incredible in a pink dress and platform boots.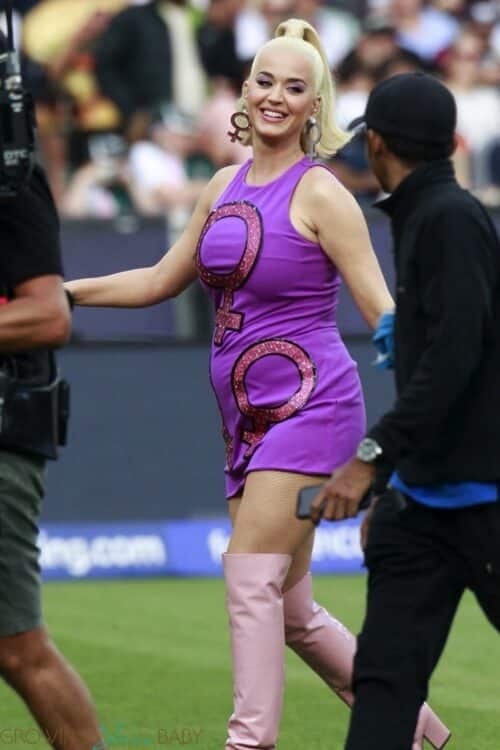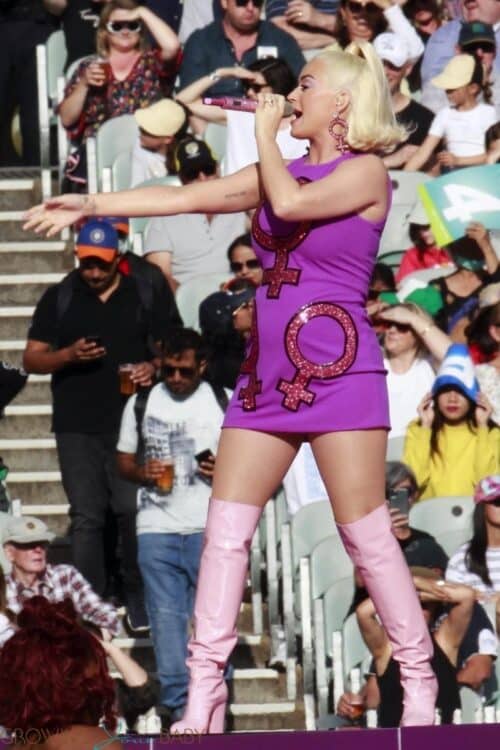 Katie shared photos of the event along with a note that read:
"If: Breaking the Australian record for attendance of a women's sporting event @billiejeanking ? Sexy ? bats
and??…don't say #InternationalWomensDay, I don't know what does ? Thanks to all the incredible people that came out to celebrate WOMEN and all their elements on Sunday in Melbourne at the @mcg. Women are not just one thing?"
On March 7th, 2020 Katie announced that she was expecting with a post that read, "Hoping you're coming to celebrate these incredible women on #internationalwomensday with me @mcg! I'll be the one waddling about on stage with a sprained thumb"
The new baby will be the first for Katie and fiance Orlando Bloom. The actor is dad to son Finn with ex-wife Miranda Kerr.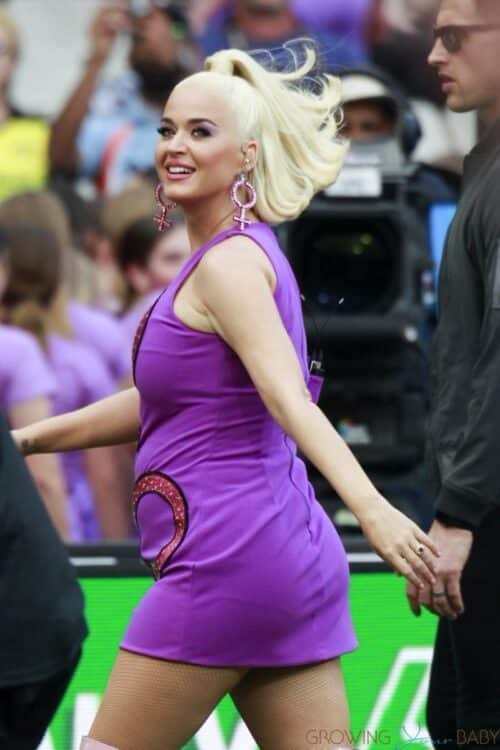 {BACKGRID}