A very pregnant Mila Kunis was photographed out with her family grabbing breakfast at Nate and Al's in Beverly Hills, California on Sunday October 30, 2016.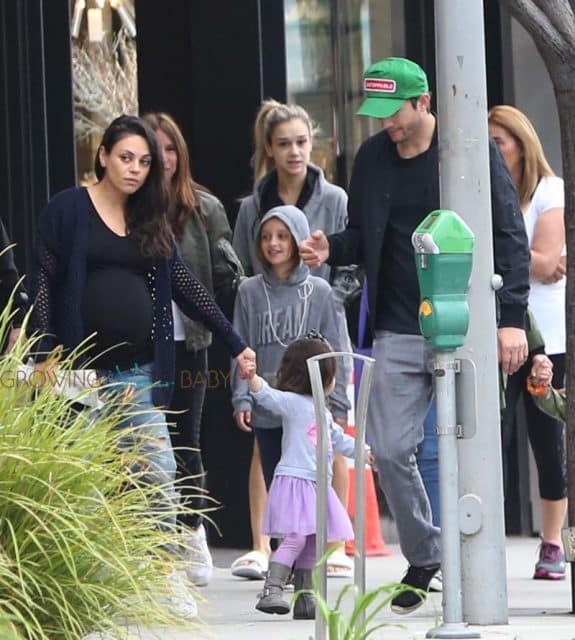 Rumored to be about 34 weeks along, Mila was comfy in a black belly hugging tee, jeans and a knitted sweater.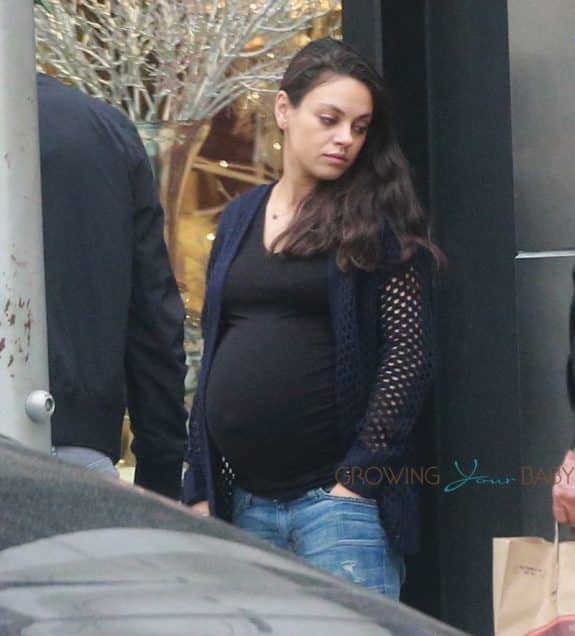 The adorable family was also joined by the actress' dad.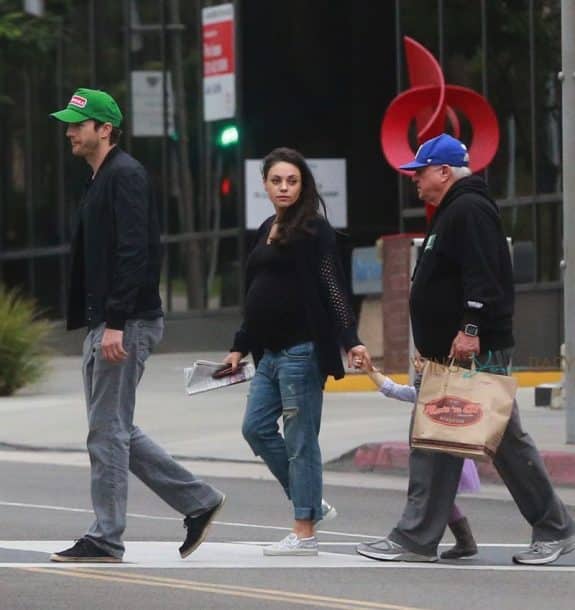 While on the Today show earlier this month Ashton may have spilled the beans on baby's gender while joking about the weight he has put on recently.
"She points to Mila and she's like, 'Baby brother!' when she points to the belly," he told Savannah Guthrie. "And then she points to Daddy's belly and says, 'Beer.'"
Expecting a new baby, he says, is 'intensely scary'.
"The first one, I basically became a doula for the pregnancy," The dad-to-be said. "I read everything you could possibly read, and this one, I'm like, 'Yeah, it's coming.' And you have a recognition that they're pretty durable. You're not going to break them. … (Still), I'm a little terrified to be honest."
{FAME/FLYNET}
---
[ad]