Mila Kunis was spotted out in Los Angeles, California running errands on Friday September 2, 2016.
Pregnant with her second child, the mama-to-be's growing belly was on full display under her printed maxi dress.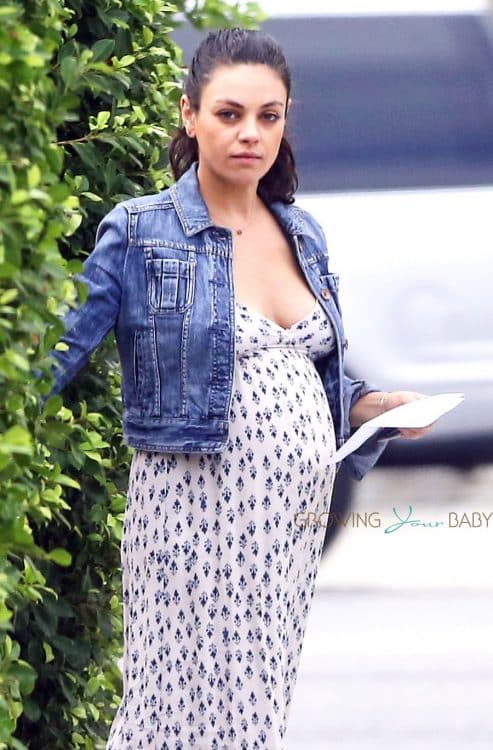 The new baby will join Mila and husband Ashton Kutcher's daughter Wyatt.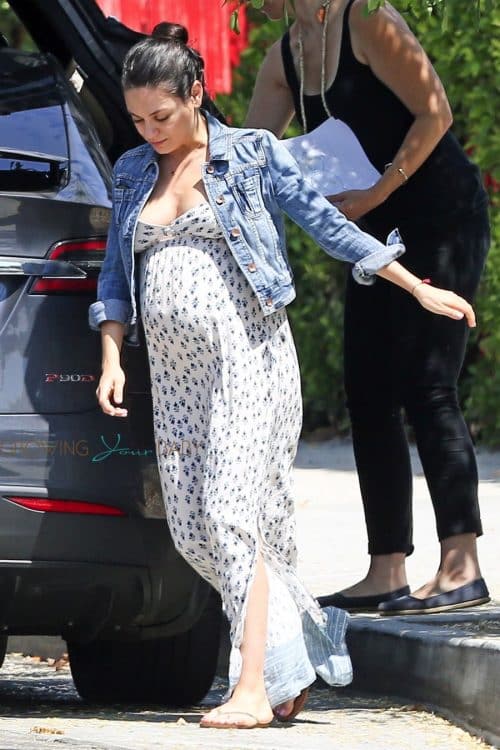 Last month she told the Herald being an actress prepared her for motherhood.
"When Ashton and I decided to have children, we went into it knowing as much as you can, realistically. Because we were so aware and we both wanted it so much, after I had Wyatt I didn't go, "It's much harder", or, "It's much easier". I'm used to working 17 hours a day and sleeping five or six hours a night, so as far as exhaustion levels go, being a mum was very normal. It's like shooting a movie; you're constantly tired and then you burn some energy over time and your baby sleeps a little longer and you sleep a little longer. You figure each other out."
What is she looking forward to most about welcoming another child?
"There was never any doubt in our minds; we knew we wanted to have another kid. Wyatt never came across as an only child. Sometimes you look at kids and think, "Oh, clearly they're meant to be an only child." But Wyatt loves to play with other kids. So for me, the most exciting thing will be seeing how she interacts with her baby sibling."
{INFPHOTO.COM}
---
[ad]