She may be 6 months along, but that didn't stop model Raffaella Fico from showing off her incredible shape on the runway at Milan's Fashion Week on Saturday.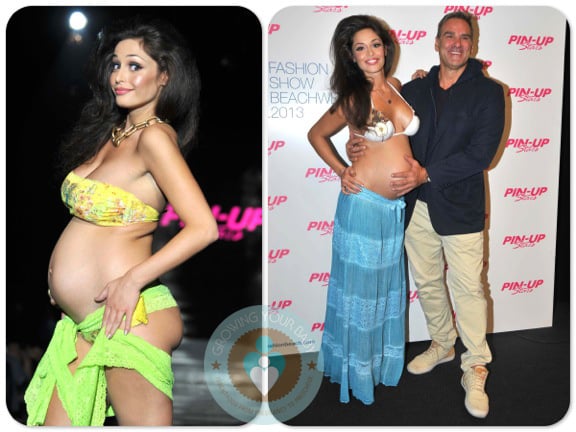 While in a two piece bathing suit and 6 inch heels, the mom-to-be strutted her stuff down the catwalk,  stopping at the end to give the audience a good look at her belly.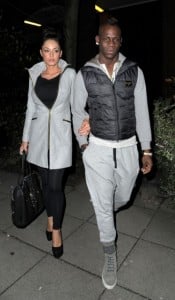 Raffaella expects her first child with ex-boyfriend Mario Balotelli.  The pair separated in April and are now embroiled in a media feud over the baby's paternity.  Shortly after the model announced she was expecting, Mario issued a statement saying,  'I'll assume all my responsibilities when I have the proof of my paternity.'
In a public response Raffaella wrote a letter which was published in the Italian weekly Chi,
'This child I desire with all my heart and I want it because it is not a child that arrived by chance but instead it is the fruit of love between two people and you know well what I am talking about.

'This letter was the only way I could speak to you. I am happy to take the DNA test but I still have the text messages you sent me from Krakow (during Euro 2012) in which you said you were happy with the news I had given you.'
Regardless of the back and forth, Raffaella looks incredible.  Pregnancy definitely suits her!
---
{WENN}
---
[ad]