Big Apple Bump! Molly Sims was beautiful in a black mini dress as she arrived at the premiere of "Office Christmas Party" with her husband Scott Stuber on Monday night.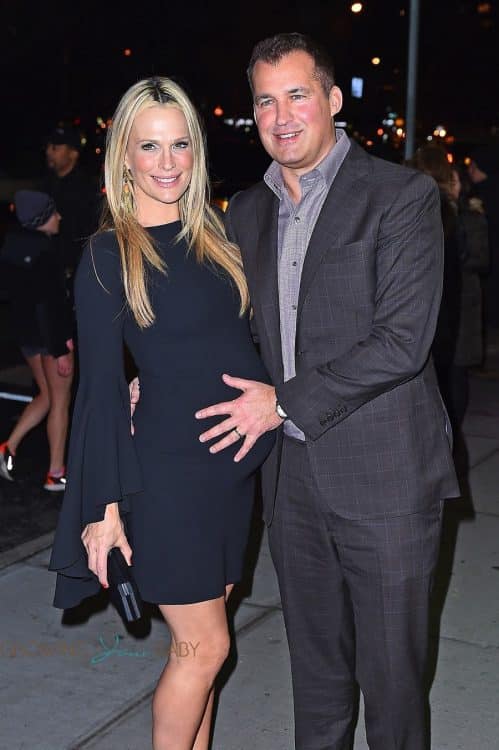 Afterwards, the third time mom-to-be thanked her team for squeezing her growing belly into her dress for the event.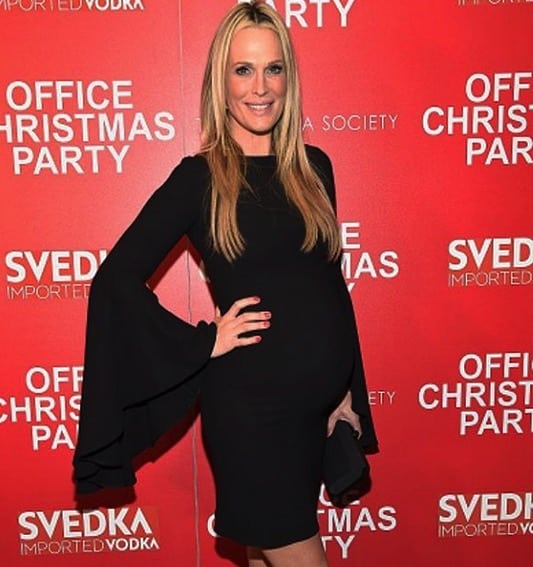 'Bumpin @officexmasparty Thank you @marielwashere and @robzangardi for squeezing me in this dress @gpcbeauty @matthewmonzon for glam. #takesavillage'
Last month Molly revealed the new baby would be a boy. And while her kids were thrilled, she said her husband was probably the most excited to have another guy in the house.
"When they first told my husband we were having a boy, I swear he almost started crying," Molly said during the video clip.
Molly also told People.com that running around after two kids, while in her third trimester was getting hard.
"We're getting down to it and I'm starting to feel tired. Starting to feel it again, let me tell you," the mom-to-be admitted. "Maybe it's because I have two other kids, but I'm definitely feeling it. When you have no kids, you can nap, and then you have one kid and you're still napping — and then no. Someone's always on, whether it's Brooks or Scarlett. I mean, it's so fun, but it's game on!"
{akmgsi}
---
[ad]