To grant her son the wish to cuddle his baby brother or sister in his arms, mother Rebecca will have her baby induced in two weeks. The time is crucial as doctors have only given 8 year old Pierce just weeks to live.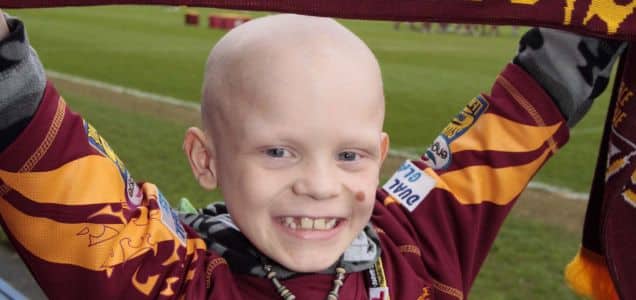 Pierce White-Carter has neuroblastoma, a form of cancer which was detected last October on the his 8th birthday.
Initially Pierce complained of lower back and leg pains, to his parents. When the pains did not subside and he was not walking properly they took him the doctor. After many hospital rounds, MRI scans and tests, it was finally detected that Pierce had neuroblastoma, a solid tumor cancer that attacks the nerve tissues of the neck, chest, abdomen, pelvis and spreads quickly through the body.
In Pierce's case the cancer has already reached Stage IV, quoted as the 'high risk' stage. Although he had been going through rounds of chemotherapy, the treatment has not worked in curbing the disease.
'They put him on a course of chemotherapy but after a few weeks tests showed nothing had changed. They decided on a more rigorous course of chemo but last week told us that the tumor was not shrinking and that the treatment was not going to provide a cure,' said Rebecca.
It was then that the parents took the difficult decision to stop the treatment.
'We decided we'd rather him die with a bit of dignity, have a life and just let him go, not put him through any more. We talked to him about it and he said he's had enough, he doesn't want any more [he's] just fed up.'
Now, the family from Huddersfield, West Yorkshire who has three other children, Memphis aged seven, Avell, four and Thierra aged two, is working hard to fulfill all the wishes Pierce has expressed. An ardent Rugby fan, one of his wishes was to meet the Huddersfield Giants and his dream came true when he was made the team mascot on Good Friday.
The news has been the hardest for pregnant Rebecca who always considered Pierce to be her best friend rather than a son. She added: "It kills me really. It's not just my son; it's my best friend really. Me and him do everything together. It's just hard knowing we won't be able to do that for long."
She now hopes she can grant him his wish of seeing his sibling. Doctors have already started a course of steroids so that the baby's lungs are fully formed and early induction is possible. – Atula, Staff Writer
Related Articles:
---