A pregnant Nicky Hilton Rothschild was photographed leaving the CAA pre-Oscar party at San Vicente Bungalows in West Hollywood on Saturday, March 26, 2022.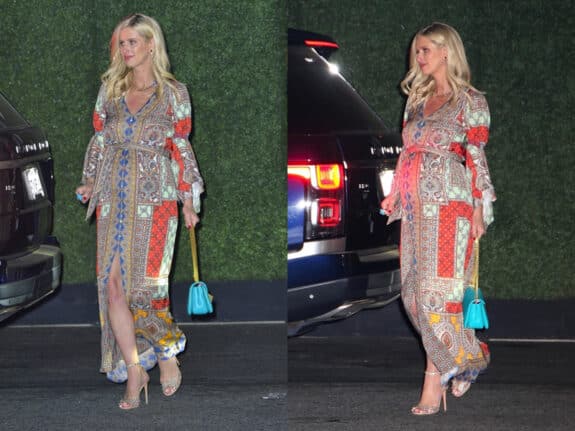 The third time mom-to-be wore a printed maxi dress and jeweled stilettos as she made her way to her Range Rover.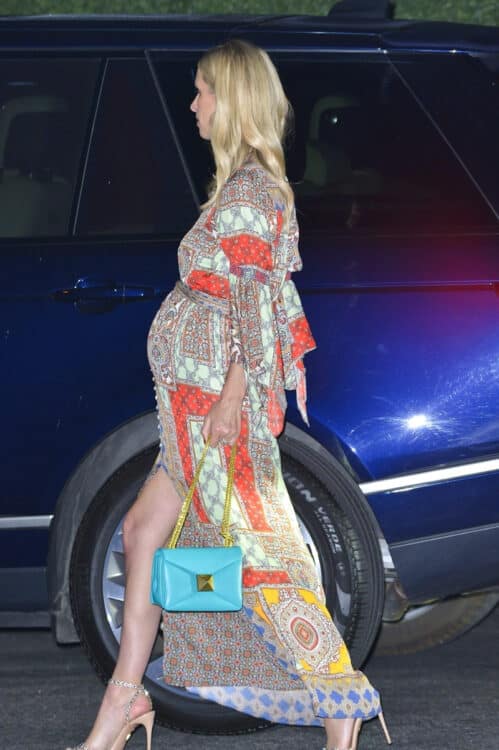 Not slowing down, she was spotted at the W Magazine event at Gigi Restaurant on Friday wearing Galvan London's Freya leopard dress.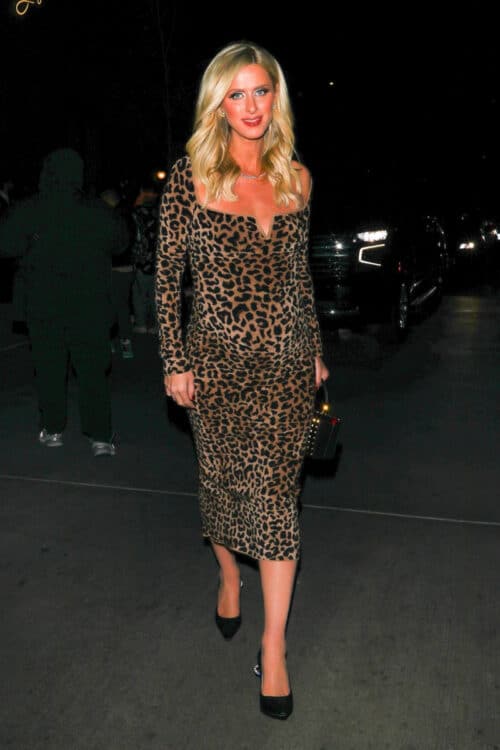 Look for Nicky to be part of the fashion team on the Oscars red carpet today discussing the celebrity looks starting at 4pm.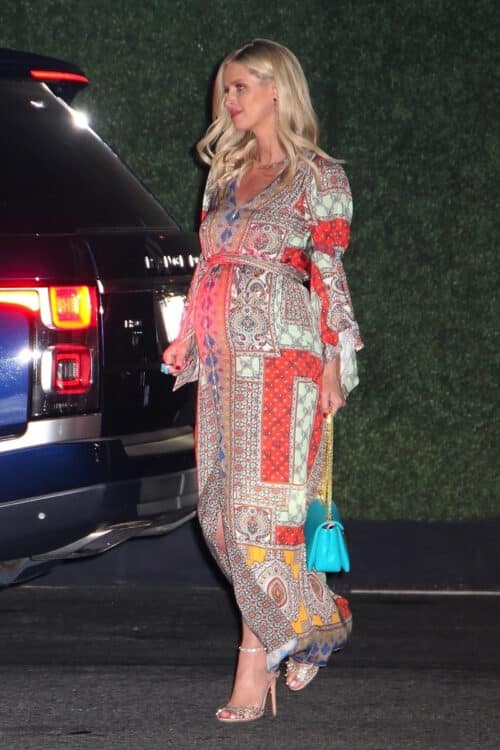 When the baby arrives they will join Nicky and husband James Rothchild's daughters Lily-Grace and Teddy.