Well known for their beautiful dolls and gorgeous fashions, Corolle has two new collections, and LOTS of new accessories on the way to keep their dolls comfy, and in style!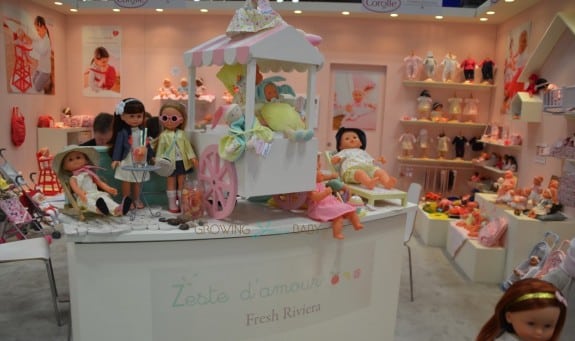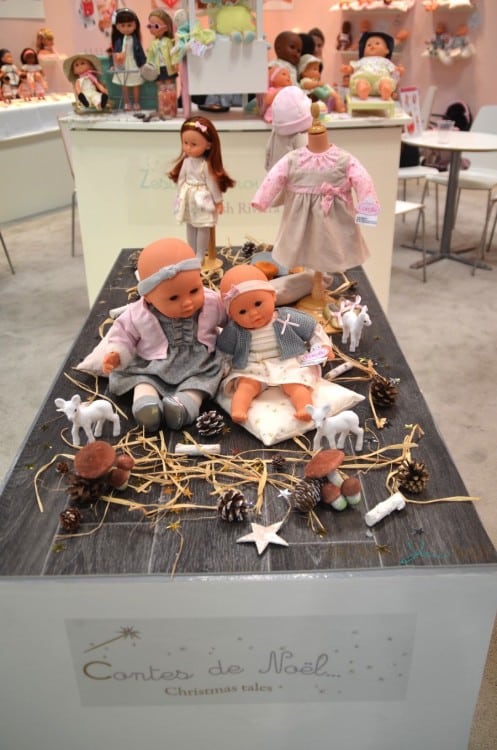 For babies, Corolle will introduce a new dollhouse busy book, as well as some new sweet gift sets.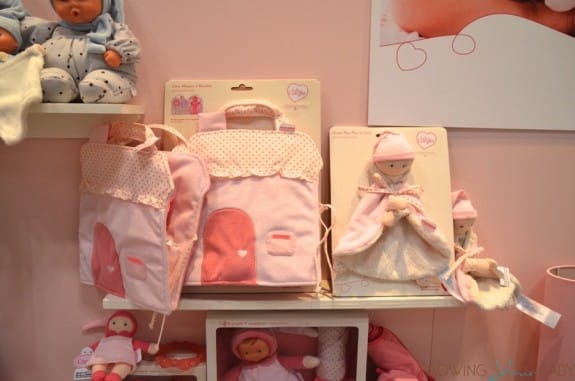 New for this year Lili Fresh Riviera is a soft bodied doll with a rattle hat, Crinkle ice cream cone and stretchy legs!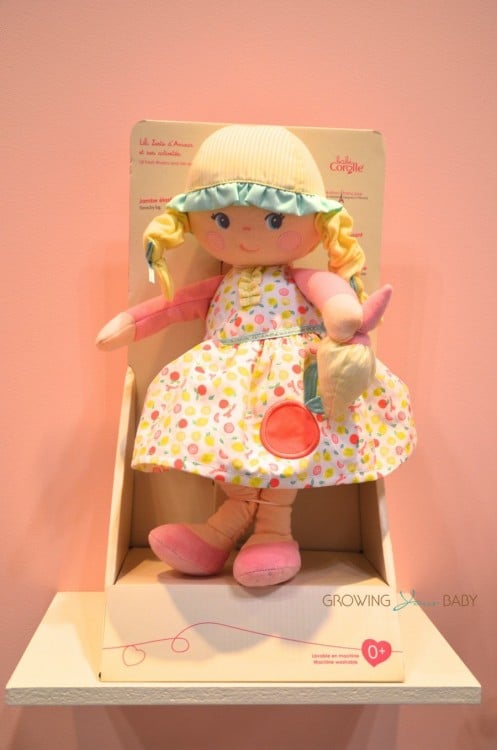 The Fresh Riviera prints will be available across their collection including their Elf and Babipouce Dolls.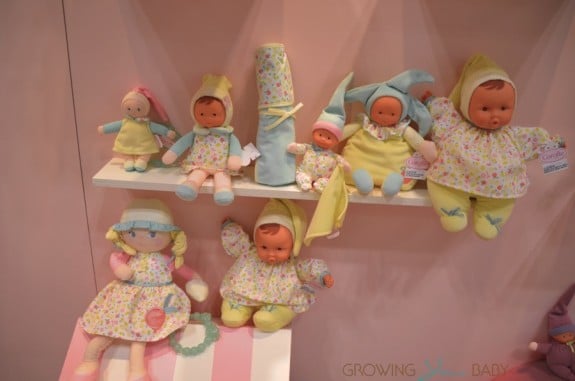 Mon Premier Bebe Calin will be dressed for the holidays in an ivory dress and sweet grey sweater.  She will also come as a ballerina this year in an adorable white tutu with pink pointe shoes and with a cupcake set!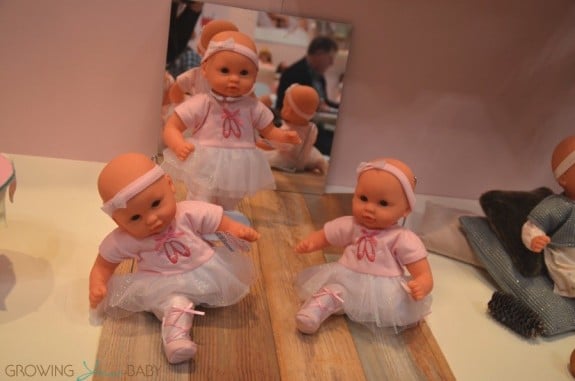 There are lots of new accessories on the way like this bunting bag and travel bag.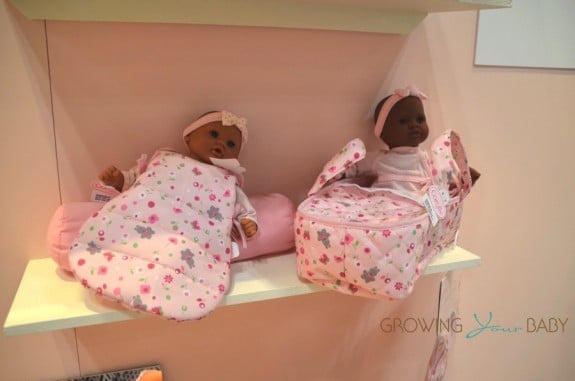 Corolle will also debut a feeding set, and a new doctor check up set!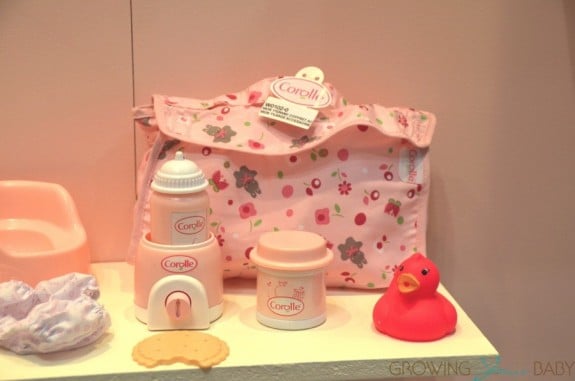 How cute is Mon Premiere Bebe Bath Fresh Riviera as she lounges in her sunchair?  This year the bath baby collection will include minis(top left), which are perfect for kids to carry in their pocket.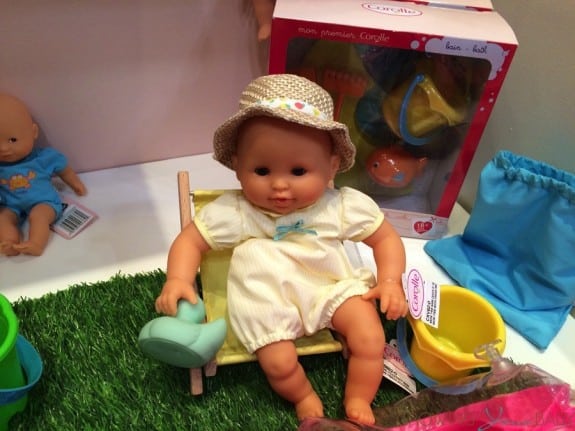 Corolle will continue to carry some of their popular Party in Paris fashions from last year, while adding new ones!  The Fresh Riviera prints are so vibrant with oranges, lemons and apples all over them.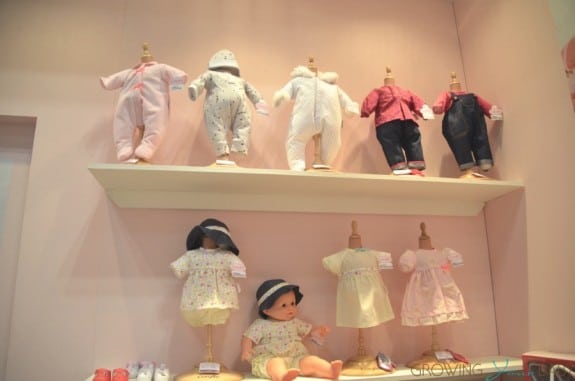 There will also be some new additions to the Mon Classique collection including a mealtime set, a cute new blanket and pillow set, a high chair that converts into a feeding table and a new line of strollers.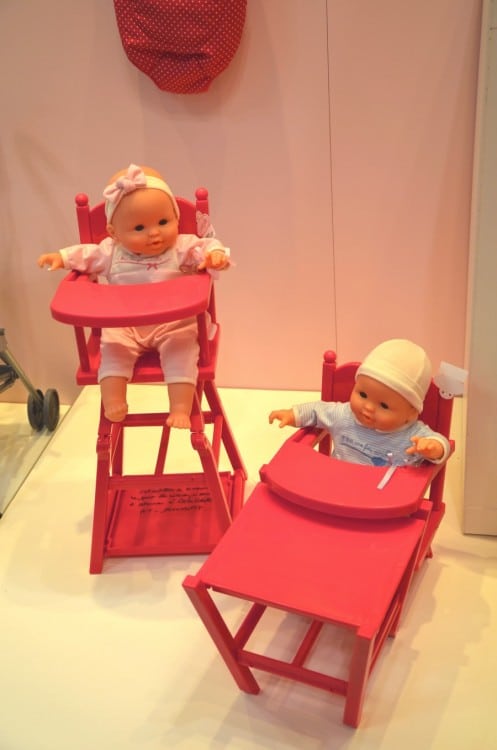 As always, the Les Cheries Dolls are fashionably dressed for the beach, shopping or night on the town!  This year Cecile is dressed for the gala in a pink skirt, velvet jacket with sparkly boots and purse, while Clara Christmas Tales is pretty in an ivory dress with gold and silver stars, matching ballerina flats & handbag.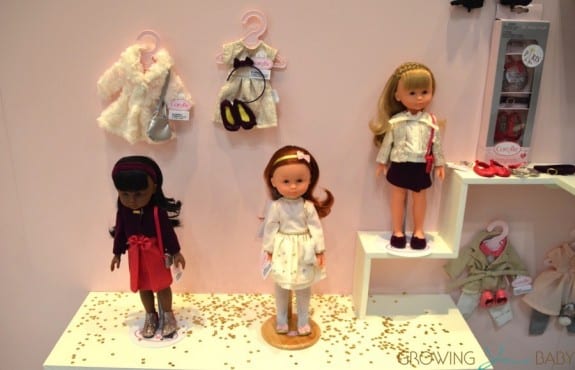 For a better look at these dolls and quite a few more from my walk through at Toy Fair, please check out the video below!
---
[ad]