Prince George is going to be a big brother!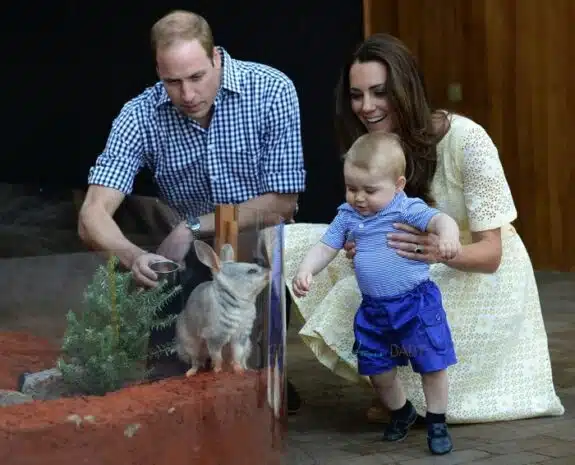 The palace revealed the exciting news this morning with a note on their official site that said,
Their Royal Highnesses The Duke and Duchess of Cambridge are very pleased to announce that The Duchess of Cambridge is expecting their second child.

The Queen and members of both families are delighted with the news.

As with her first pregnancy, The Duchess is suffering from Hyperemesis Gravidarum. Her Royal Highness will no longer accompany The Duke of Cambridge on their planned engagement in Oxford today. The Duchess of Cambridge is being treated by doctors at Kensington Palace.
Royal sources note that The Duchess is just newly pregnant, but they were forced to announce the news because of her condition and inability to fulfil her royal engagements.
'The couple only found out very recently,' the royal source said. 'The Duchess has not even reached the crucial 12-week stage.

'But when it became apparent that she was not well enough to join the Duke on a joint engagement in Oxford today and that the number of forthcoming engagements could be affected, the Duke and Duchess have taken the difficult decision to be fully open about the pregnancy.'
Today Prince William spoke about the news at an engagement in Oxford. He arrived alone because Kate was too unwell to accompany him.
He said,
'She's feeling okay. It's been a tricky few days – week or so – but obviously we're basically thrilled, it's great news, and early days. We're hoping things settle down and she feels a bit better.'
During her first pregnancy Kate was treated in hospital for the debilitating condition but this time around she is being looked after at home by the surgeon gynecologist to the Queen, Alan Farthing, and the surgeon gynecologist to the royal household, Guy Thorpe-Beeston.
Congratulations to the couple and we hope that Kate is able to recover from the condition soon!
---