A prison work crew baby-sat a 21/2-year-old boy after he was found wandering on Route 550 not far from the Pennsylvania line shortly after 9 a.m yesterday morning.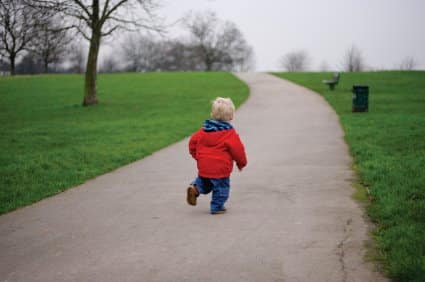 The six minimum-security inmates shared their lunches with the toddler and played with him while authorities located the parents and investigated, said Correctional Officer Gary Kershner, who was overseeing the prisoners.
"Me and my inmate crew, we just kind of baby-sat for the next three hours," Kershner said. "They were as much entertained by the child as he was by them."
Troopers eventually found the boy's home nearby. The adventurous boy was reunited with his family after Child Protective Services investigated and found no immediate cause to suspect abuse or neglect.
The boy's father, who works at home, told police he had left the child in the care of an 18-year-old daughter, who then left without notice.
This dad is very lucky that the prison work crew was in the area. The road this little guy was found on is treacherous due to traffic from dump trucks going to and from a nearby quarry.
---
[ad]