Echoes in the Attic is a Canadian company that has created one-of-a-kind items from reclaimed fabrics and discarded remnants. In an attempt to reduce the amount of waste that goes to our landfills Echoes rescues approximately 500lbs of fabric every 2 weeks!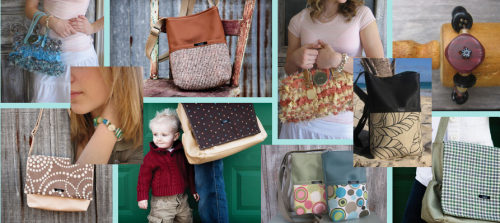 Thanks to companies like Ethan Allen Furniture, MTL Weaving Mill, Nienkamper and Saturday Afternoons they are able to create gorgeous environmentally friendly accessories for reasonable prices.
The Purse-ifier($120), is 17″ wide diaper bag for the eco-friendly parent. It features 2 end pockets for bottles and could fit a 15″ laptop in the padded, ultra suede(vegan), centre pocket that is secured with an accent tab. Additionally it has two pockets under the designer fabric front flap and three, large, black, mesh pockets inside.
What's not to love? A gorgeous diaper that is both functional and responsible!
Related Articles: