A Victoriaville, Quebec baby was hospitalized in critical condition on Thursday night after her father placed her infant seat on the stove and it caught fire.
Emergency crews responded to the call at 8pm on Thursday night, and were able to stop the fire quickly, Provincial police Sgt. Geneviève Bruneau said told CBC.ca, adding the baby was taken to a Montreal hospital with "major injuries."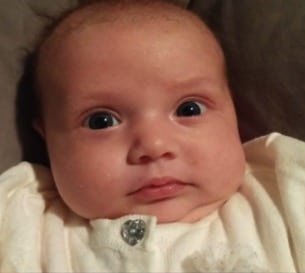 Caroline Morin, the baby's mom, told a TV station that the family had just returned home.
"My husband wanted to make a bottle, and he put the car seat on the stove," Morin told TVA.
Morin added that she has told her husband many times not to put the car seat on the stove, and she believes that this time the stove was accidentally turned on when the child was placed there.
The family's across the hall neighbour, Jeannine Gendron said she heard the fire alarm go off and left her apartment to help.
"I saw a lot of smoke and the door next door was open with smoke coming out. [The mother] had the baby in her arms," she said.
Gendron helped swaddle the baby when she noticed that she didn't have a blanket on.
"I saw the baby was burned on her face and the father was burned on his arms."
Sgt. Bruneau said the father received burns to his hands and the mother was treated for shock.  The baby is now in stable condition.
---
[ad]