It is going to be a BIG year for Quinny and Maxi-Cosi!  While we were in Las Vegas last week the company debuted quite a few new beautiful pieces and a new Jogger.
While at the show we got all the details(and lots of photos!).  Here are some of the highlights:
The biggest news from the show was the brand's collaboration with stylist to the stars – Rachel Zoe.
Rachel has designed a new collection with come incredible details!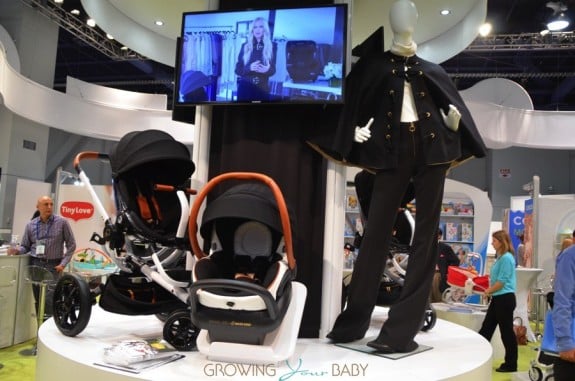 The line will include a custom version of Quinny's popular Moodd, their Mico Max 30 and Pria 85.
The pieces include gorgeous leather details and bright white accents on black fabric.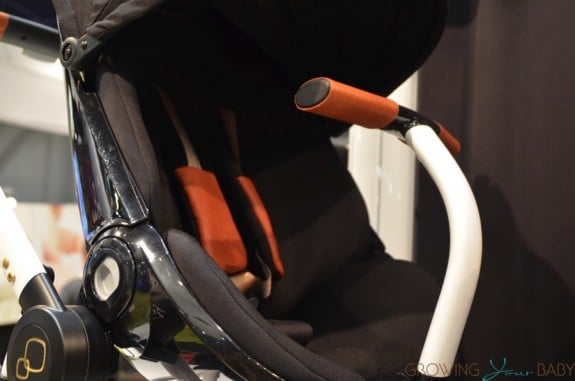 In addition to the Rachel Zoe collaboration, the brand has 5 additional collections coming out in 2016.
One of our favorites, the Star line by Edward van Vliet, features some bold prismatic patterns.  Famous for his textiles, van Vliet has created a beautiful combination of modern fabrics for the Kaia stroller, Mico Max 30 and Pria 85.
The Triangle Flow collection 'was inspired by life in the computer age, a visualization of the flow of digital information that connects us all to each other.'   The sea foam green combines a touch of yellow for a bright and uplifting pattern.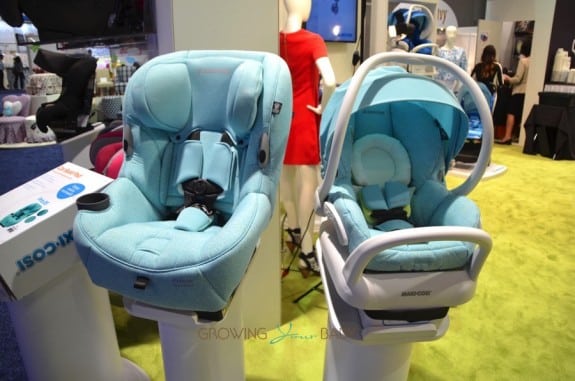 Tranquil ponds, a raging river and the waves of the ocean are the inspiration for the watercolor collection.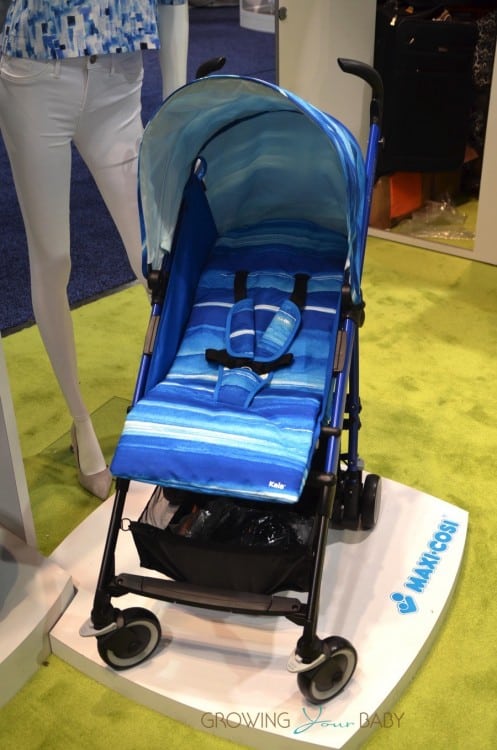 Like the individual brush strokes of a painting, the series of blue hues brings this wattery collection to life!  Look for it to be available in the Kaia stroller, Pria 85 and Mico Max30.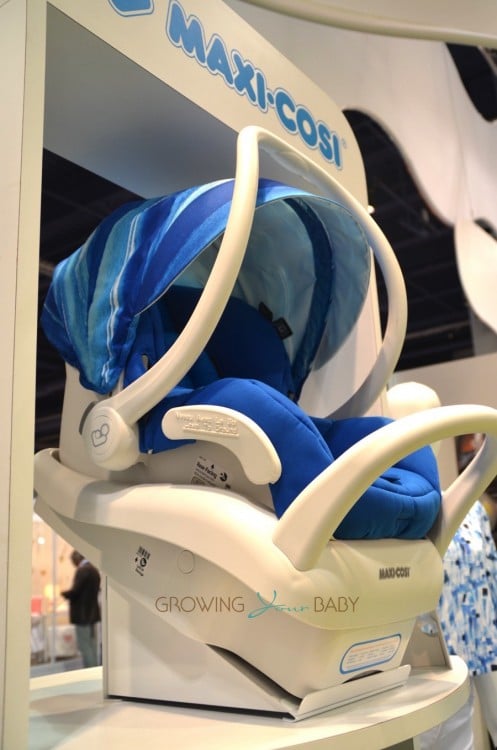 The Sweater Knit collection is inspired by the casual, yet polished style of wearing your favorite sweater.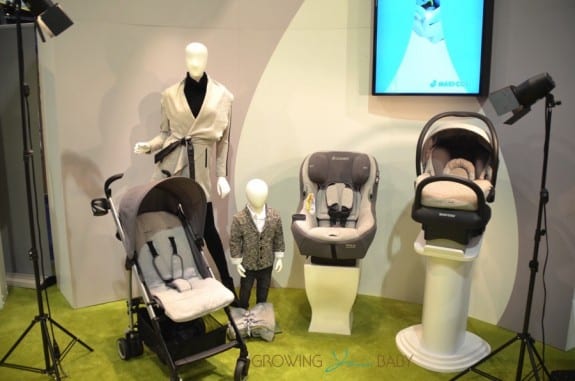 So incredibly soft to the touch, this line pairs a calming grey tone with a cozy fabric for a relaxed and sophisticated look.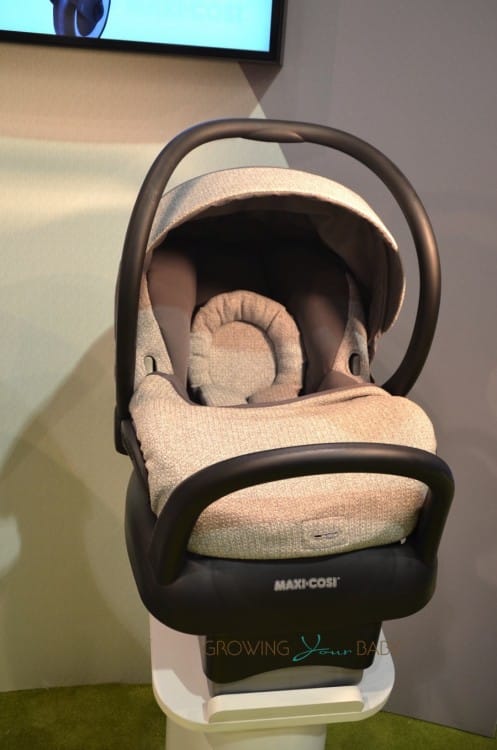 The Sparkling Grey collection offers parents a subtle, cosmopolitan look for their gear.  Offered in the Kaia Stroller, Pria 85 and Mico Maxi 30.
One of the biggest announcements at the show was Quinny's new Jogger!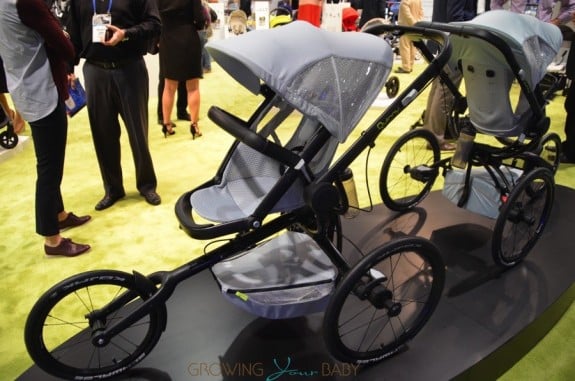 The two models at the show were prototypes so I wasn't able to get video.  I can report however, that the stroller will come with 3 air filled tires, a mesh seat for improved air flow through the stroller and a generous canopy.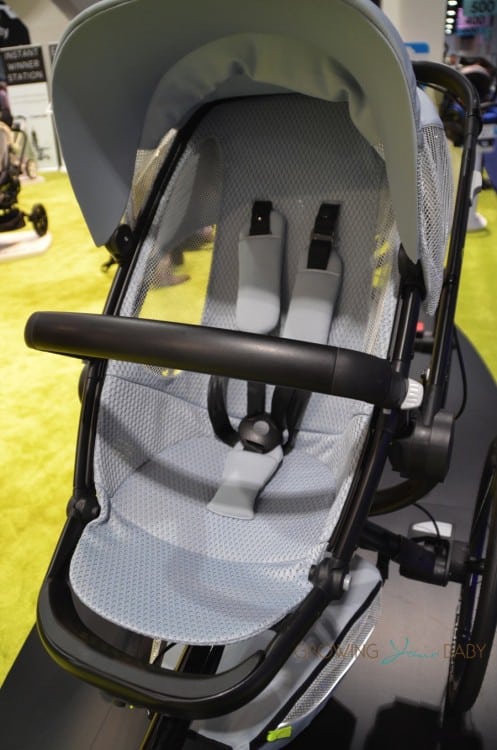 ---