With Halloween just 5 days away, Rachel Zoe and her husband Roger(not pictured), were spotted at West Hollywood's most popular patch, Mr. Bones, picking up some pumpkins with their son Skyler.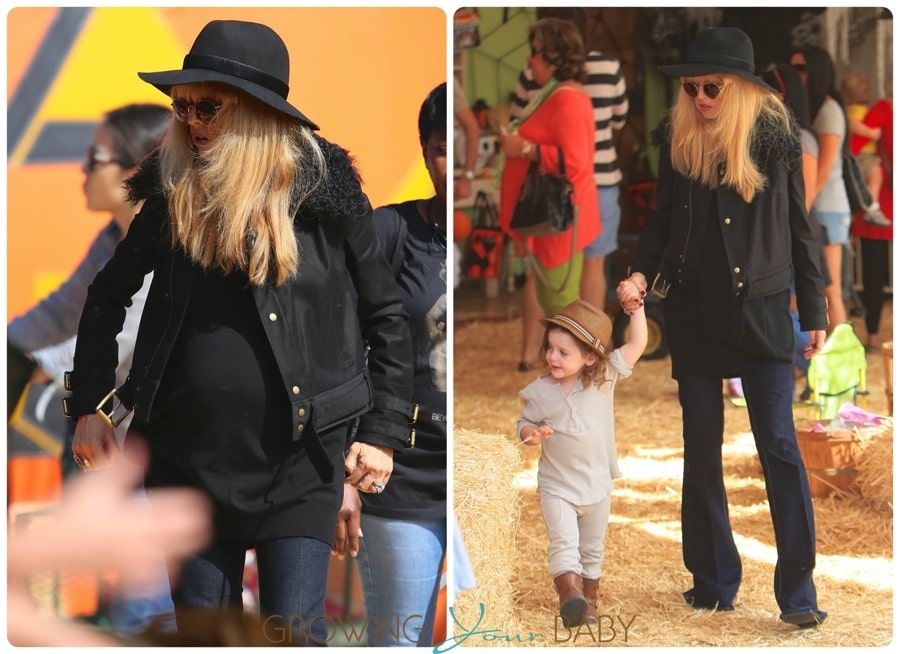 Now, about 6 months along, Rachel's growing belly peeked through her jacket. While dressed in a pair of skinny jeans, a black top and matching jacket an outie could be seen underneath her shirt.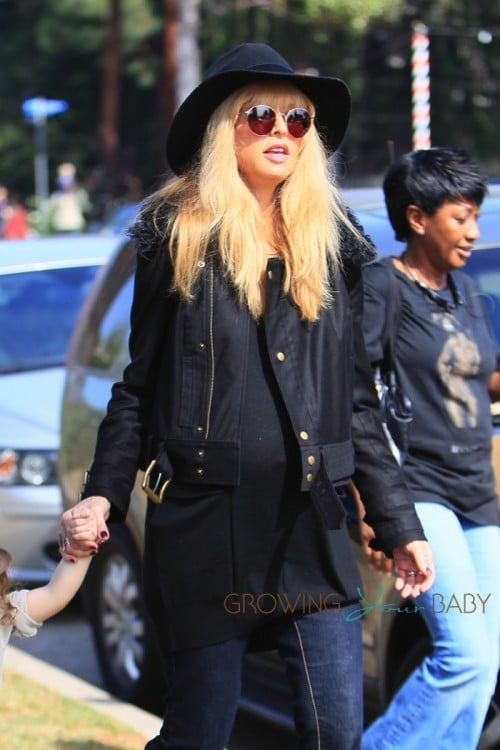 Shortly after their day out Rachel and Roger did a quick change and headed out to Kate Hudson's Halloween party. The stylist tweeted a picture of herself and her husband dressed as Sonny and Cher.
I got u babe me and my @rbermanus as sonny and Cher #HappyHalloween XoRZ
Looking forward to becoming a mom again Rachel recently told USMagazine.com,
"I'm madly in love with my child and we have like a love affair. If it works out the same way with the next one, I just want to fall in love all over again."
{WENN, INFPHOTO.COM}
---