Well known for their collection of backpacks, toys and layette, Skip Hop has now debuted a bouncer that is a game changer for new parents!
Out of the box you will be happy to hear there is no installation required to get going.  Just flip the seat up and it's ready to keep your baby entertained.
To ensure your baby stays in place the Uplift Multi-level Baby Bouncer comes with a 5-point adjustable harness.  The seat is also lined with a soft, washable insert that can be removed if your baby has a blow out or throws up on it.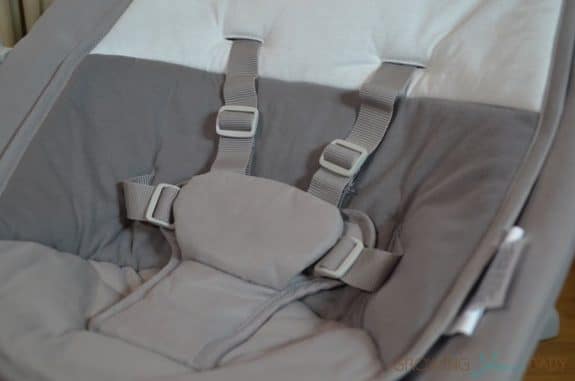 A toy bar that is connected to the side features a mirror and three crinkle petals. Parents can also swap the toy out for another stuffy if they would like.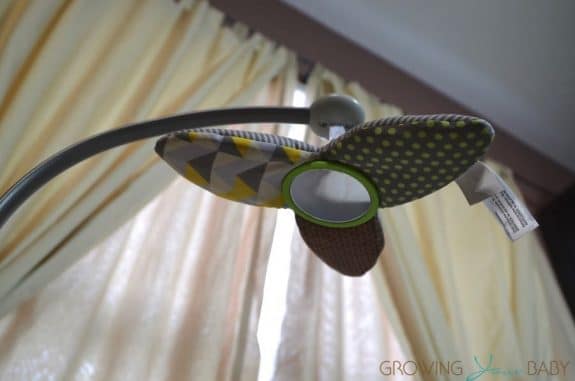 The seat itself has a subtle bouncing motion if your baby gets excited.  To soothe a fussy baby Skip Hop has added a vibration mode, music and some nature sounds.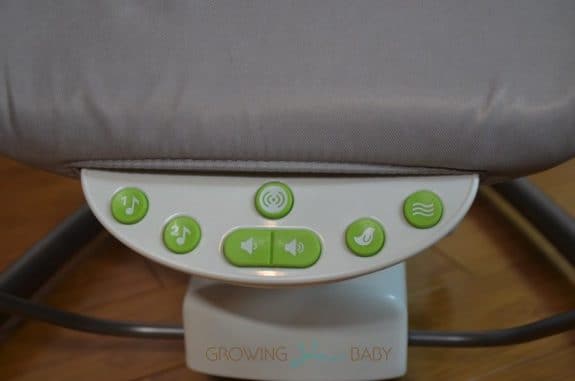 The best feature of this seat, however, is its ability to adjust to any height.  A knob on the side of the base gives parents the power to lift the seat up to their level.  Whether you're having dinner or getting ready for a night out, you can have your baby by your side –  at your height.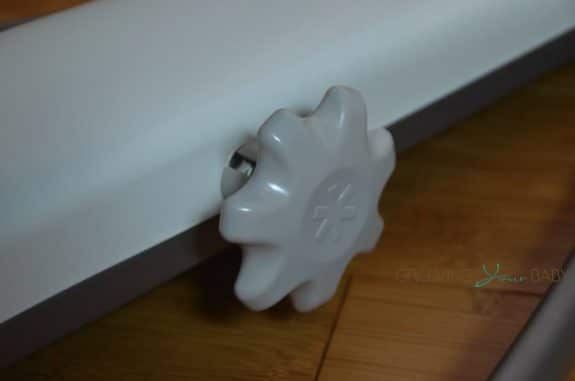 We love this because it allows little ones to be included in more family moments.  When you have a bouncer that just sits on the floor, babies are sometimes disconnected from what is happening.  Having a seat that is adjustable gives parents more options, and allows them to keep their child closer.
When it's time to put the chair away Skip Hop includes a 'key' that can be inserted into the bottom of the frame to collapse the seat.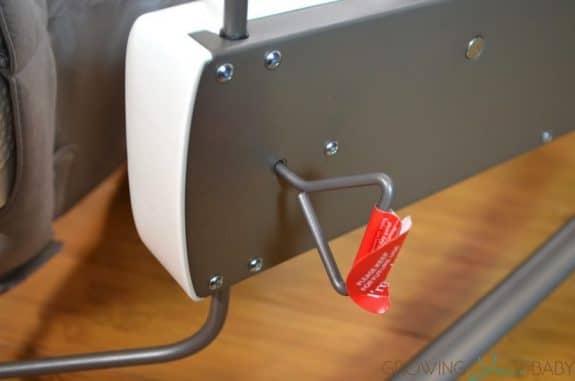 This gives the bouncer a more compact footprint to be stored away under a couch or in a corner.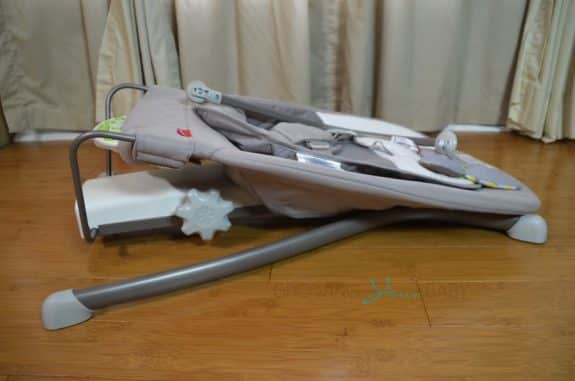 I really love the Uplift Multi-level Bouncer.  It's modern, functional and easy for parents to use!
SPECS:
Adjusts up to 34 inches
For babies up to 25 lbs.
Takes three C batteries (not included)
Size (inches): 30l x 20w x 23-34h; (cm): 76l x 51w x 58-86h
---
[ad]