The United States Department of Agriculture has been tracking the cost of raising a child since 1960. The costs include food, shelter and other necessities to raise a child for 17 years; the cost does not include inflation. In their first recorded year, the agency estimated the cost of raising children to be $25,000 ($192,000 if adjusted for inflation). Now, they say that middle-income families can expect to spend $235,000.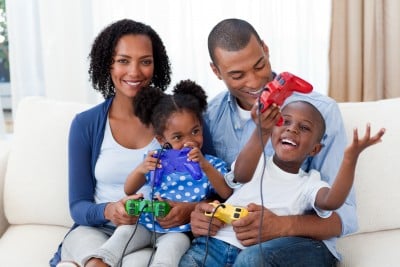 According to the USDA, the cost for 2011 is up by $8,000 from 2010 – that's an increase of 3.5% in just one year. Why such an increase? The agency says that in that one year alone, costs for transportation, education, food and child care all increased drastically for middle-income families. Costs for health care, housing, and clothing increased as well, but thankfully, at a more gradual pace than other costs.
The cost is not universal across the board, however. Low-income families can expect to spend less – $169,000. And higher income families can expect to spend more – roughly $390,000.
It's interesting to see the full cost of raising a child broken down, isn't it? I don't really think about the lifetime costs of raising my children; they just seem to kind of blend in with our everyday life. I'm also intrigued by the differences between costs among different income levels.
Related Articles:
---