It was a family breakfast out for Rebecca Gayheart and Eric Dane on Saturday.  The pair were spotted carrying their girls Billie and Georgia after grabbing an early morning bite in Beverly Hills.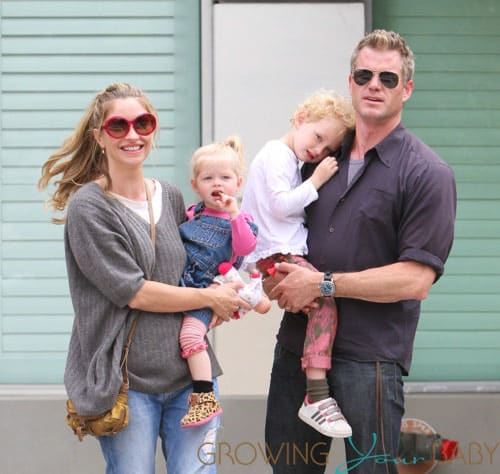 Not happy with all of the attention, Billie stayed close to her dad.  Georgia, however, was all smiles!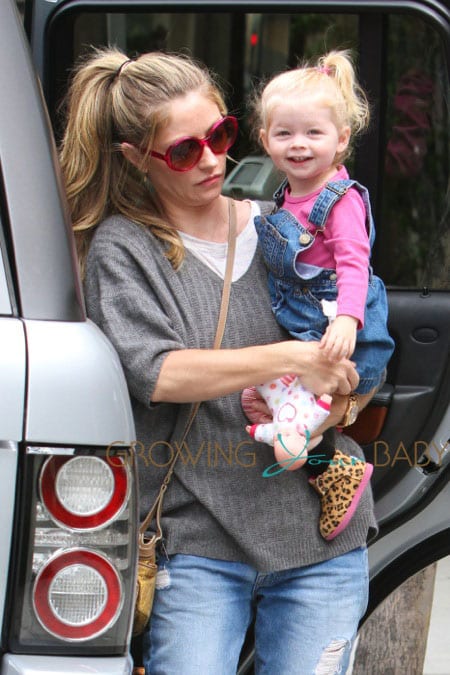 The family-of-four was also accompanied by a nanny, who carried the kid's gear and toys.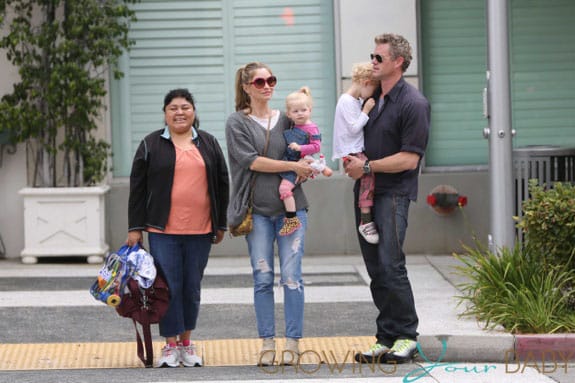 Well known for playing Dr. Mark "McSteamy" Sloan on Grey's Anatomy, Eric will be back on the small screen early next year as a heroic Navy commander in the TNT drama The Last Ship.
With filming not scheduled to start until the Fall, YourTango.com recently caught up with the actor and asked him what his plans were until then.
Be with my kids. I'm not working intentionally because I know that in October I'll be away for a while. When I'm working, I leave the house at 6 a.m. and I'm back at 8 [p.m.], and I'm missing an entire day of my kids' lives. It's nice to watch them sleep but it's more fun when they're awake.
He's also looking forward to spending time with his wife. Married for nine years, Eric reveals that marriage is work, but he and Rebecca have a great relationship.
Rebecca and I have always gotten along really well. We've always had a really strong connection. I'm the last guy that should be giving people advice on love, that's for sure. But I have a great marriage. I just got lucky, I guess.
---
{PACIFIC COAST NEWS, FAME/FLYNET}
---