Rebecca Gayheart was seen out on Saturday shopping in Beverly Hills with her husband Eric Dane, and their little girl, Billie Beatrice.
Rebecca has been out of the limelight since the birth of Baby Billie focusing on being a mom while dad Eric keeps busy with his hit shows Grey's Anatomy.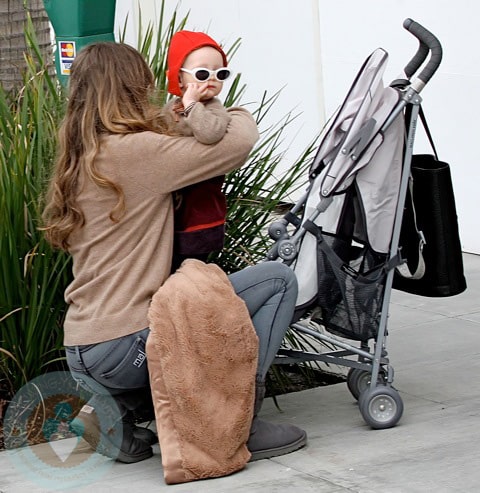 The toddler stayed warm in a velour dress and tights while wearing a cute pair of personalized soft soled shoes.
Rebecca pushes a Maclaren Volo stroller with a little giraffe chenille blanket.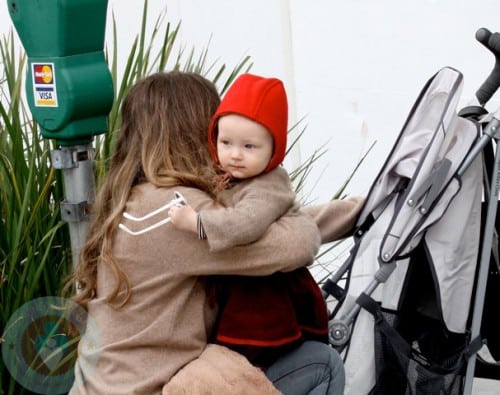 Related Articles: