The U.S. Consumer Product Safety Commission, in cooperation with Downeast Concepts Inc, has announced a voluntary recall of about 15,400 children's Folding Beach Chairs because they have exposed, sharp metal rivets, posing a laceration hazard.
The firm is aware of one injury to a 21-month-old girl who fell on the chair's metal rivets and cut her forehead and had to have stitches.
The recalled children's folding beach chairs have white aluminum tube frames and pink, yellow, blue or purple fabric seats and chair backs with fish, palm trees or mermaid decorations.The chairs measure 13 inches wide by 18 inches high by 20 inches deep.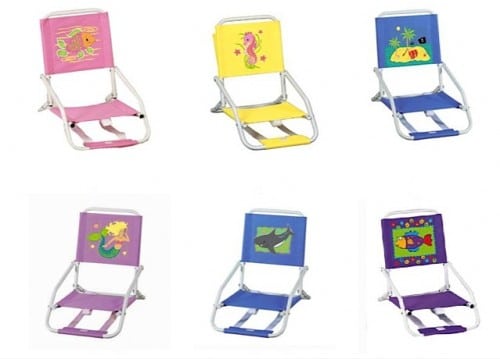 Parent and caregivers and being asked to stop using the recalled beach chairs immediately and contact Downeast Concepts at (800) 343-2424(M-T 8:30am – 5pm,8am – 4:30 p.m. on Friday) or visit the firm's website at www.downeastconcepts.com for a full refund.
---
[ad]