The U.S. Consumer Product Safety Commission, in cooperation with Trend Lab LLC, of Burnsville, Minn, today announced a voluntary recall of about 16,850 children's upholstered toddler chairs because the staples in the binding on the back of the chair may come loose, posing a laceration or choking hazard if swallowed.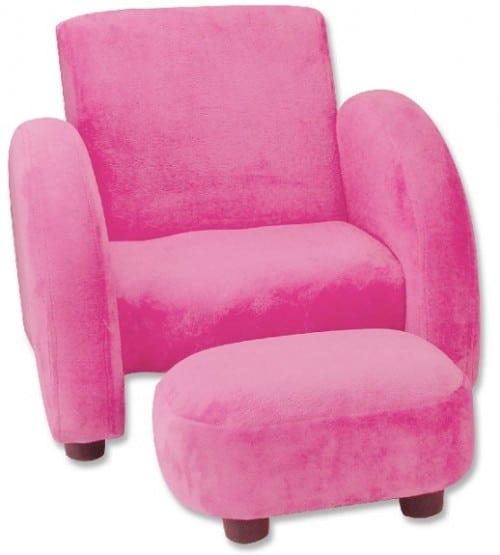 The recalled children's upholstered toddler chairs in Club style and Mod style are 24" wide by 18" tall by 17" deep. The Club style chairs come in three fabrics and colors: 1) suede in brown, pink, avocado green, red and turquoise blue; 2) velour in blue, green, pink and red; and 3) print fabric in chocolate dot on pink or blue. The Mod style chairs come in dark pink or zebra printed velour in chocolate on blue or pink; or on printed fabric of chocolate stripes on pink or blue. The Trend Lab name is on a label attached on the bottom of the chair with date codes TL1007C through TL0812C, which are read as TL two-digit month and two-digit year followed by C. These date codes include 10/07 thru 08/12 or October 2007 thru August 2012 production. All chairs were sold with matching ottomans, which are not part of the recall. New chairs with "Remedy 2012" stamped in ink on the bottom side of the chair are not subject to this recall.
Consumers should immediately take the chair away from children and inspect the binding. Contact the Trend Lab at (866) 814-7978 between 8:00 a.m. and 4:30 p.m.(M-F), email Recall@trend-lab.com, or website www.trend-lab.com and link to Recall Information for a repair kit with instructions.
---
[ad]