The U.S. Consumer Product Safety Commission, in cooperation with the Hachette Book Group, have announced a voluntary recall of about 70,000 Children's books titled "Count my Kisses, 1, 2, 3" and "Red, Green, Blue, I Love You".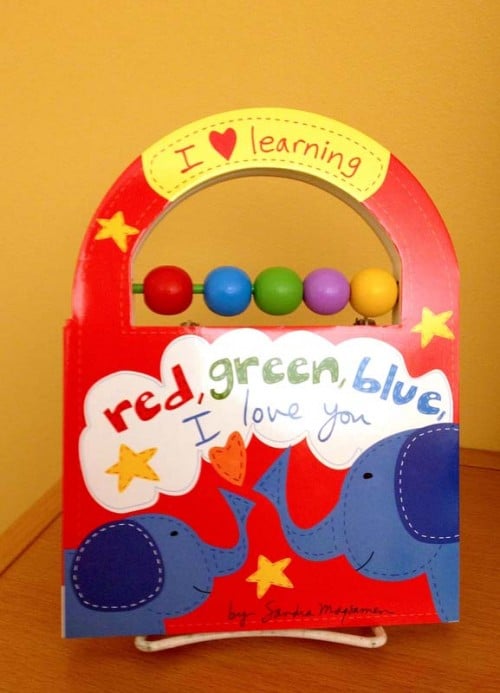 A metal rod holding small beads on the cover of books can detach and release small parts that present a choking hazard. A detached metal bar can expose a sharp edge posing a laceration hazard.
The board-shaped children's books have cut out covers that serve as a handle and include an embedded bar in the handle with beads for children to play with. "Ages 3+" is printed on the back covers and the ISBN numbers are also on the back covers near the bar code.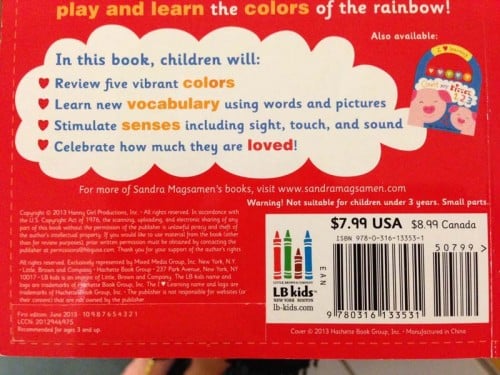 Two titles are included:
Count my Kisses, 1, 2, 3, ISBN: 978-0-316-13354-8, has five colored cylindrical wooden beads with printed hearts on the rod
Red, Green, Blue, I Love You, ISBN: 978-0-316-13353-1, has five colored circular wooden beads on the metal rod.
Consumers should immediately take the recalled books away from children and return them to the place of purchase for a full refund. You can also contact Hachette Book Group at (888) 965-5802 from 8 a.m.to 5 p.m. ET Monday through Friday, or online at www.hachettebookrecall.com or www.hachettebookgroup.com and click on the link in the Recall/Important Safety Notice box on the home page for more.
---