Dorel Juvenile Group (Dorel) is recalling certain Maxi-Cosi Pria 85 Convertible child seats. When the seat is installed in the forward-facing position and secured to the car using the lap belt without also using the top tether, the seat may not adequately protect the child from a head injury in the event of a crash. As such, these child seats fail to conform to the requirements of Federal Motor Vehicle Safety Standard (FMVSS) number 213, "Child Restraint Systems."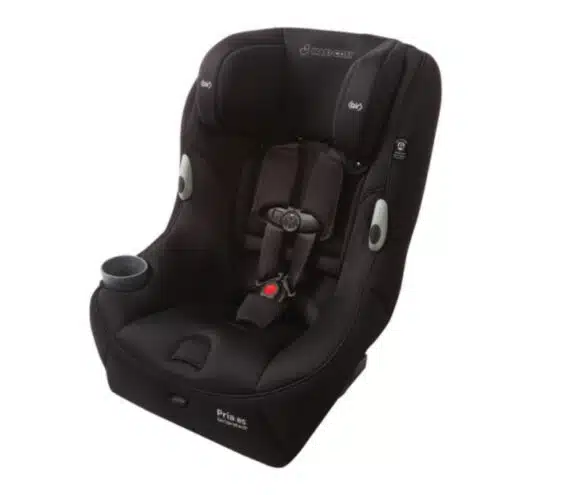 There have been no injuries or incidents reported for this condition.
NHSTA noted that when tested with a 10-year-old in lap belt with no top tether mode the resulting occupant head excursion can exceed 813mm
A forward-facing child over 65lbs using the restraint with a lap belt attachment and no top tether connected has a heightened risk of head contact with vehicle interior during a crash resulting in potential head injuries.
Maxi-Cosi's Instagram Account says, 'Using this car seat in rear-facing mode as well as in forward-facing mode for children up to 65 lbs. REMAINS CERTIFIED for use for all labeled installation methods. This notice does NOT apply to the Pria Max All-in-One (3-in-1) or Pria All-in-One (3-in-1)."
At this point, no remedy has been established. Dorel is continuing to work with NHTSA to determine the scope of the recall and will communicate the impacted SKUs, manufacture dates, and the remedy to consumers in the coming days.
Owners may contact Dorel customer service at 1-877-657-9546 for more information.
Parents are reminded that regardless of the install the top tether should be used on all brands of car seats in order to prevent the seat from moving during impact.