The U.S. Consumer Product Safety Commission, in cooperation with Tray Vous LLC, of San Diego, Calif. today announced a voluntary recall of 860 Tray Vous™ snack and activity trays for Bugaboo stroller with connectors because the opening between the recalled tray and stroller seat bottom allows an unharnessed child's body to pass through but could trap a child's head, posing a strangulation hazard.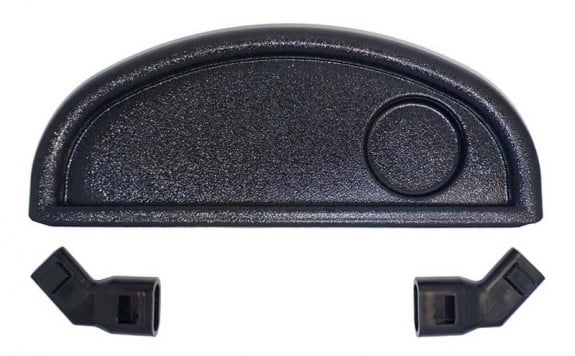 This recall involves Tray Vous snack and activity trays, which have connectors that fit into strollers.   The three-piece units include a black plastic tray with a cup holder, a left connector and a right connector.  The tray measures about 15 inches wide by 6 inches deep by .75 inches thick. The left and right plastic connectors measure about 4 inches long by 1.75 inches wide by .75 inches thick and are used to connect the tray to the stroller's base. "Tray Vous" and "Patent Approved US7942437B2" are printed on a sticker underneath the tray.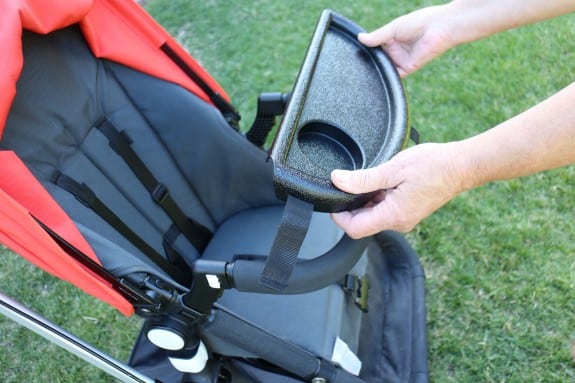 Consumers should immediately remove the recalled trays and connectors from strollers and contact Tray Vous toll-free at (800) 281-6483 Monday through Friday from 9 a.m. to 5 p.m. PT or online at www.trayvous.com/recall for more information on how to receive a free replacement tray and connectors.
---
[ad]