Recaro Child Safety LLC (Recaro) is recalling certain Recaro ProSport model 385 child restraints, manufactured from June 16, 2010, through January 31, 2013 because in the event of a crash the seat can move 'excessively' if the seat is not installed using all of the proper connectors.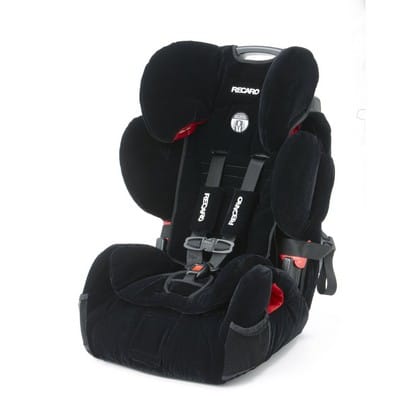 When the affected child seats are installed with the LATCH lower anchors only (without the top tether), the child's head can move excessively, increasing the risk of injury. As such, these seats fail to conform to the requirements of Federal Motor Vehicle Safety Standard No. 213, "Child Restraint Systems."
In the event of a crash, the child restraint could fail to protect the child from contacting interior surfaces of the vehicle, increasing the risk of injury.
Recaro will notify registered owners and will provide, at no cost, a label to affix over the existing information label and a complete set of new instructions informing owners to discontinue use of the LATCH system when the weight of the child reaches 40 pounds.
The campaign is expected to begin during August 2014. Owners may contact Recaro at 1-888-973-2276.
This recall is really a warning to parents to install their car seats using the tether strap and seat belt OR LATCH.  This prevents the seat from moving in the event of the crash.
Earlier this year the National Highway Traffic Safety Administration implimented the Latch 65 rule, which means that the LATCH connectors can only be used(along with the tether strap) to install a seat until your child and the weight of the seat equal 65lbs.  After that the car seat must be installed
---
[ad]