Fresh off a crazy couple weeks in the media, Reese Witherspoon and husband Jim Toth were photographed arriving at LAX with their son Tennessee.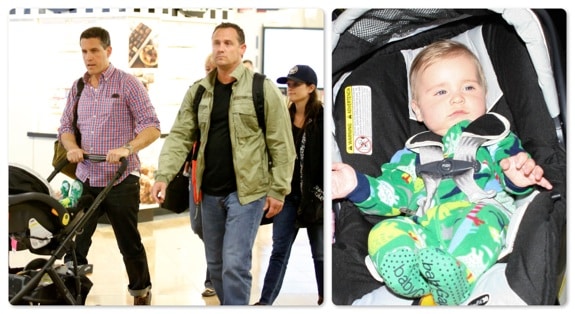 Jim pushed his little guy through the airport while Reese trailed behind with some security.
A parting gift?  Reese caused a bit of a stir by wearing a City of Atlanta Police baseball cap.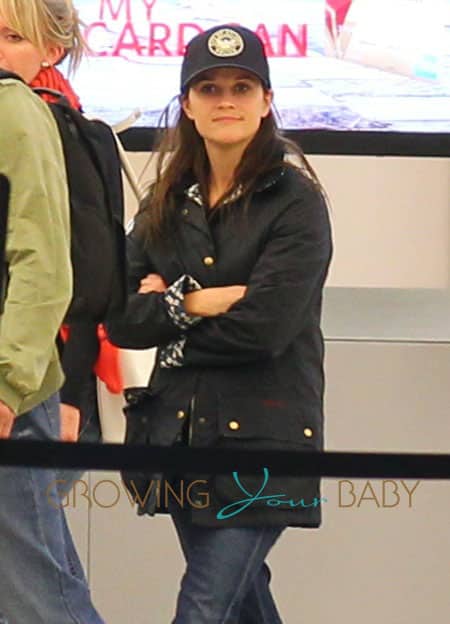 On April 19 Reese and Jim were pulled over by the Atlanta police under suspicion of driving under the influence. Police video from the evening showed a defiant Reese yelling at the police, while asking, 'Do you know who I am?'
Words that will likely haunt her for years to come, she sat down with George Stephanopoulos this week to apologize for the embarrassing event, which ended in her being charged with disorderly conduct.
"It's just completely unacceptable and we are so sorry and embarrassed," Witherspoon said on Good Morning America "I think we made a mistake and it was something that will absolutely never happen again."

"We went out to dinner in Atlanta and we had one too many glasses of wine. We thought we were fine to drive and we absolutely were not," she said. "We know better and we shouldn't have done that."
Reese and her family had been in Atlanta for several weeks while the actress filmed a movie called "The Good Lie." Access Atlanta reports that the movie wraps in Alpharetta on May 7th and heads to Africa. There is no word if Reese will film overseas.
---
{PACIFIC COAST NEWS, WENN}
---
[ad]