Mom-to-be Reese Witherspoon looked beautiful while walking the red carpet at the Whitehouse Correspondents' Association Dinner in Washington on Saturday night.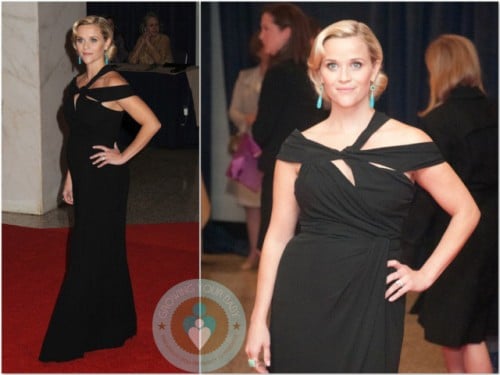 While accompanied by her husband Jim Toth, the actress channeled 1920's style with her hair in soft curls, which dressed in a Monique Lhuillier gown that managed to hide her growing belly.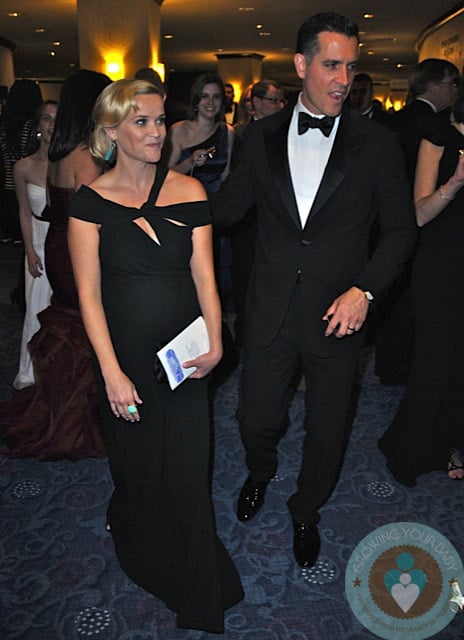 The WHCA dinner is traditionally attended by the President and First Lady as well as many other senior government officials and members of the press corps. Proceeds from the dinner go toward scholarships and awards aimed at supporting aspiring journalists and recognizing excellence in the profession.
---
{SPLASH}
---
[ad]