Consuming alcohol during pregnancy can result in a number complications, including miscarriage, stillbirth, premature delivery, and developmental disabilities, such as fetal alcohol spectrum disorders (FASDs). Unfortunately, several studies have found that a concerning number of women continue to drink during pregnancy. A new one from the Centers for Disease Control and Prevention confirms this while also revealing that binge drinking may actually be a bigger problem for pregnant women than for women who are not pregnant.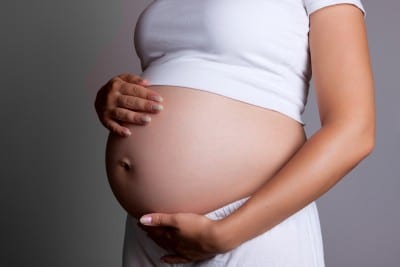 Published in the Center's Morbidity and Mortality Weekly Report (MMWR), the figures, collected via landline or cellphone through the CDC's Behavioral Risk Factor Surveillance System (BRFSS), showed that 10% of pregnant participants had consumed alcohol within the past 30 days. Additionally, 3.1% of the women reported binge drinking, which was classified as having consumed four or more beverages within a two hour time-span. Essentially, this means that 30% of all pregnant women who had reported drinking had also participated in binge drinking.
In comparison, a poll of non-pregnant women in the same age group (18-44) revealed that 53.6% had consumed alcohol within the past 30 days, but only 18.2% had engaged in binge drinking. This means that, statistically, there was a higher percentage of pregnant women engaging in binge drinking than non-pregnant women. Pregnant binge drinkers were also found to consume alcohol more often, with episodes occurring about 4.6 times every 30 days, while non-pregnant binge drinkers reported only 3.1 occurrences every 30 days. Researchers suggest this may have something to do with pregnant binge-drinkers possibly being more likely to suffer from alcohol dependency.
While excessive drinking can have an effect on the mother, like depression, an increased risk alcohol poisoning or dependency, and cirrhosis of the liver, the biggest concern of the researchers is that drinking—even in small amounts—could possibly cause FASDs. And the only way to prevent this is through zero consumption of alcohol during pregnancy.
"Women who are pregnant or might be pregnant should be aware that there is no known safe level of alcohol that can be consumed at any time during pregnancy," Cheryl Tan, lead author of the study and an epidemiologist in the CDC's National Center on Birth Defects and Developmental Disabilities, told Medical News Today.
Coleen Boyle, PhD, director of CDC's National Center on Birth Defects and Developmental Disabilities, added that "it's just not worth the risk."
Related Articles:
---
[ad]