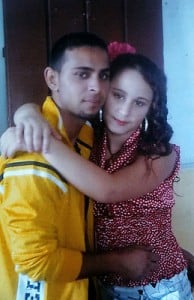 I am shocked to report a Spanish newspaper revealed this morning that a 10-year-old girl has given birth in southern Spain and authorities are evaluating whether to let her and her family retain custody of the baby.
The baby, who was born naturally last week in the city of Jerez de la Frontera, is said to be in good health after an uneventful birth.

Spanish newspapers said the mother is of Romanian origin. Medical staffers who treated the girl said they were told by her mother that giving birth at such a young age is common in their country. The mother also told staffers the young girl lives with her boyfriend.

Medical experts warn that because young girls are still growing themselves, they are at higher risk during pregnancy. Studies have also shown that teenage girls are more likely to give birth to premature babies and their infants have a higher chance of dying by age one.
Even though this occurred in another country with different customs it is disturbing.  A child this age should be out with their friends still playing with dolls, not worrying about diaper changes, feeding schedules and keeping another life safe.  So very sad.


UPDATE:  To add to the shock, the new mom has been revealed as Elena Chiritescu and the baby's dad is her cousin, Gheorghe Mecic (photo added)
Related Articles:
---
[ad]