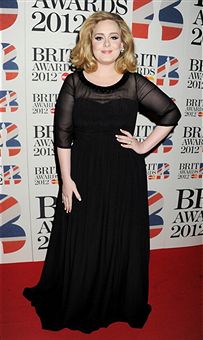 It came as a surprise to many when Adele announced she was pregnant and engaged on June 29th. But what is more surprising is that she is well into her 3rd trimester and due in September!
The UK's Heat Magazine reports that a source close to the singer revealed that,
"Adele has barely left the house in recent months, so she could keep this to herself for as long as possible. She stopped exercising a few months ago, and since then it's been all about the baby."
In hindsight, there were a few signs that the star was looking to go unnoticed. In May she was a no-show at Billboard Awards, despite winning 12 awards. She was, however, in attendance at the the Ivor Novello Awards on 17 May but she snuck into the awards late, and refused to speak to the media or pose for pictures.
---
[ad]