If rumors are right the Kardashian family is expanding again! USMagazine is reporting that oldest sister Kourtney is pregnant again with her third child. When they arrive the new baby, will join Scott Disick and Kourtney's older children Mason, 4, and Penelope, 23 months.
On her show, Keeping up With The Kardashians, Kourtney has said that she would love to have lots of babies, and even offered to carry a baby for her sister Khloe when it was revealed she was having fertility issues.
Reportedly a couple months along, no baby belly was visible when Kourtney was photographed out with Khloe on Tuesday in the Hamptons.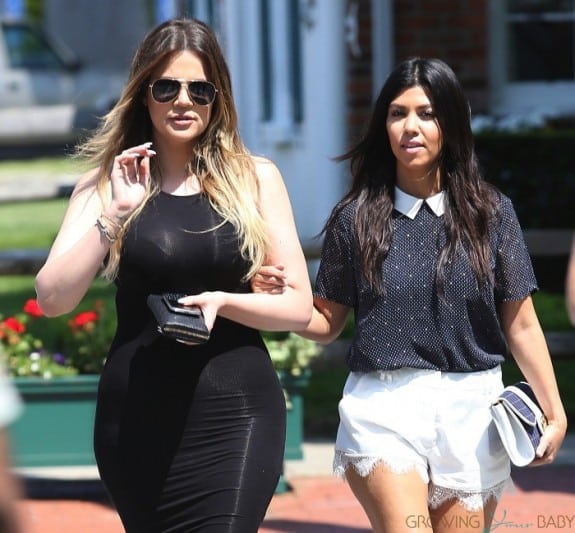 The quaint seaside town will be home to the family for the next weeks while they film The Kardashians take the Hamptons.
The girls recently opened up a pop-up Dash shop on the historic Job's Lane, and have reportedly rented 12 houses for themselves and staff, including a 9,000-square-foot, five-bedroom waterfront home which is said to cost $300,000 for the Summer.
During their outing on Tuesday Kourtney and Khloe shopped in some of the boutiques before stopping for lunch.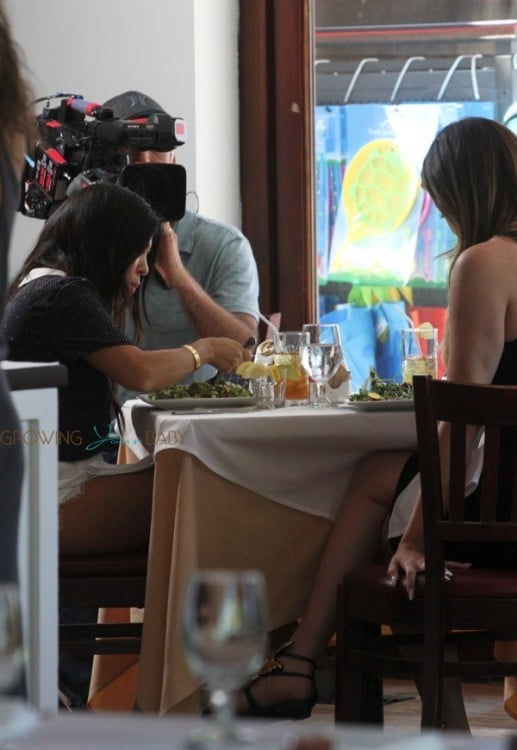 Cameras were rolling while they grabbed a bite, but don't expect to see much of the town on the show when it debuts this Fall.
The village of Southampton has strict filming rules and fees – charging $500 a day on Main Street. The show, the village was told,  will only film private affairs, fundraisers, and benefits.  City rules state that no shooting is permitted on the beach, but shooting is allowed inside private homes and private stores.
In the past Kourtney has teamed up with each of her sisters to 'take' Miami and New York. This year the show's title includes the whole family so maybe we'll see appearances from the youngest sisters Kylie and Kendals, as well as newlywed Kim.