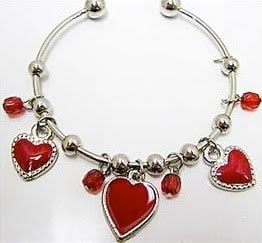 According to a new report by Consumer Reports Magazine, parents may need to begin worrying about more than just the safety of children's toys and food. Common items, such as children's hair barrettes, jewelry, and even raincoats, may contain hazardous metals that are dangerous for children.
The new Consumer Reports found dangerous metals in common childhood items, that cold be potentially dangerous for children who are exposed to them. The hazardous heavy metals were found in hair barrettes, jewelry charms, and even the lining of a vinyl raincoat. More than 30 products were screened for cadmium and lead by X-ray fluorescence and laboratory analysis.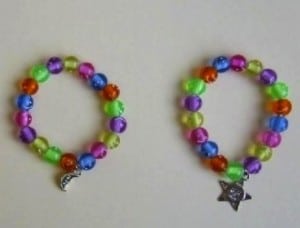 Lead has been in the public's awareness for a while, prompting many government public service warnings urging parents to check the lead levels in their homes. Lead paint used on toys from overseas have also been under public scrutiny. Cadmium, however, has not been as talked about despite being equally hazardous. The metal, which is used in paints and batteries, causes harm to a child if too much is ingested.
"We're concerned it's going to start showing up a lot in other products, such as children's jewelry, or hair barrettes or other products," said Don Mays, Consumer Reports' senior director of product safety and technical policy. "The problem here is that young children in particular have a tendency to put jewelry in their mouth, a necklace, a little pendant, they have a tendency to suck on it."
One particular product, a green clover-shaped cell phone charm sold at the retailer Claire's, contained enough lead to be illegal if it were marketed for young children. The tiny charm contained 100,000 parts per million of total lead, a dangerously high amount. Claire's had a voluntary recall of charm bracelets in their stores in January due to high levels of cadmium, though there is no U.S. standards for the metal. Still, the high level of lead is worrying.
"Although the charm is not marketed specifically to children 12 and under, it could appeal to that age group or it could be accessible to them if a parent or older child has one," the magazine's analysis says.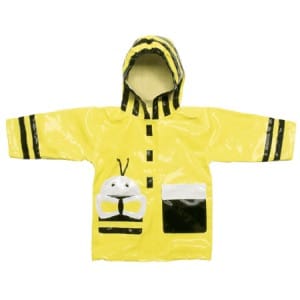 Other troublesome products included a Revlon Couture Hair Accessory Barrette which contained high levels of cadmium and a Kidorable bumblebee raincoat that contained high levels of lead. Many other products also were found to be dangerous, especially around young children who place things in their mouths.
The Consumer Reports issue featuring the dangerous items is out this month. The experts suggest that parents purchase do-it-yourself screening kits for lead, avoid cheap children's jewelry, and keep track of government recall lists in order to stay clear from dangerous metals such as lead and cadmium. – Summer, staff writer
Related Articles:
---
[ad]