Over the last 18 months, consumers have seen a sharp increase in the cost of everything from food to fuel. As we head into the biggest shopping season of the year, families should expect to see higher prices on Toys and other must-haves.
Top brand execs spoke out about the issues they are having including the global shipping crisis and labor shortages which will limit their ability to keep stores stocked throughout the fall holiday shopping season.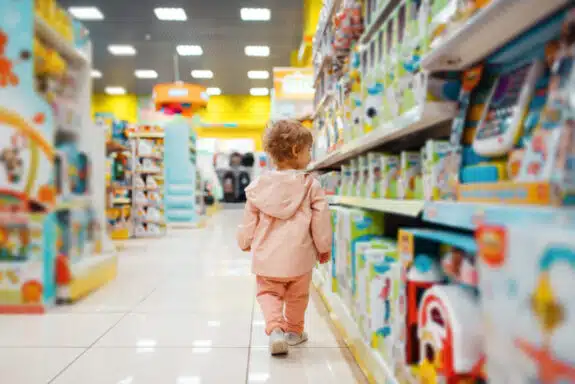 "There is going to be a major shortage of toy products this year," MGA Entertainment CEO Isaac Larian told CNN Business. "The demand is going to be there. What is not going to be there is the product to fill the demand."
MGA owns and distributes Little Tikes, Rainbow High dolls, Bratz dolls, and LOL Surprise!
He admitted to being "very frustrated" with shipping container companies such as Maersk, who he and other toy industry insiders accused of dramatically raising their prices.
"The container that cost US$3,200 last year is now $22,000," Larian said. "The installation of raw material and labor has gone up exponentially. We've seen a 23% increase in cost of product in China without the logistics. That is going to translate to higher prices with retail."
After they are able to get the product on the water, labour shortages at the ports are causing additional delays.
"We've had hundreds of containers on 46 ships sitting in the ocean at the Port of LA and Long Beach for the past 30 days," he said. "There are people to unload it, but there are not enough trucks to pick it up."
Executives at Hasbro, Mattel, and Lego, revealed in July that they had secured enough shipping containers to keep up with demand this holiday season, even though they will have to raise prices to compensate for higher shipping costs.
Hasbro CEO Brian Goldner said during the company's latest earnings call. "It's a little different than past years where direct import could play a bigger role than it has in the past. But again, working with our retailers around the world, we feel, most importantly, we want to meet the high demand."
Smaller brands may not have the deep pocket like their counterparts, which will prevent products from these independents to be less present on shelves this year.
Get your holiday lists together and start buying the items you see now to avoid disappointment this Holiday season!