If rumors are true, Zoe Saldana is a mom!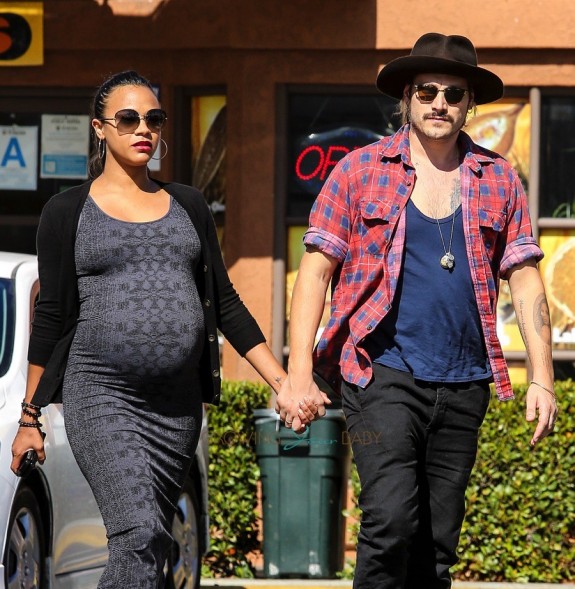 The Daily Mirror is reporting that the actress gave birth in an LA hospital on Monday
And while the the names and genders of the babies are not yet known, a friend told the Mirror, "Zoe and Marco are delighted, Zoe has been ready to drop for some time and they are both ecstatic to be meeting the twins.
"This a dream come true for both of them, they are absolutely delighted. They have been looking forward this day for the last nine months.
"Both want a big family so this is the start."
During her pregnancy Zoe told Ellen that she and husband Marcus were working hard to come up with names for their babies.
"We don't want to know[what we're having], but we want them to be healthy.  My husband is very Italian and I am very latina so everyday we have messages from our parents that are just like, Oh it should be Rocco, Giovanni, Luigi, Antonio Ramon Jose. I'm like oh my god(rolls eyes).  People chill.  We're kind of chill.  We want it to be Lavender.  [laughs]  I'm joking."
It won't be long now before we learn which ethnicity won…  Congratulations to the couple!
---
[ad]