During your pregnancy, the umbilical cord connects a growing fetus to the placenta. The cord contains blood vessels that help carry oxygen and nutrient-rich blood to the baby, and take blood with waste away from the baby. Essentially, it ensures your growing baby receives everything it needs to develop in the womb.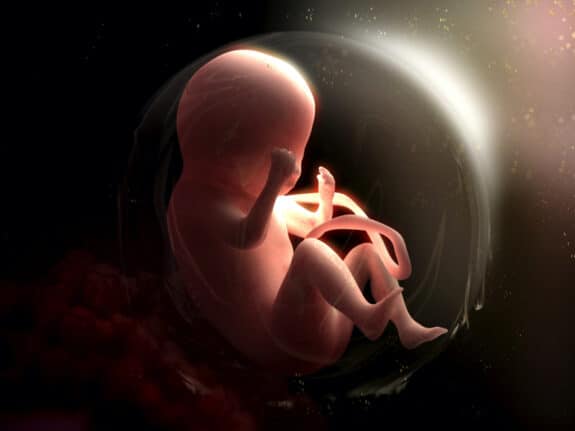 A study from the University of California in San Francisco (UCSF) has reported that "fifty-five chemicals never before reported in humans were found in pregnant women." The researchers believe these contaminants come either from industrial or consumer products that are commonly used by expecting mothers.
What is even more alarming is that "109 chemicals in the blood of pregnant women, including 42 'mystery chemicals' whose sources and uses are not known," First authors Aolin Wang, PhD, and Dimitri Panagopoulos Abrahamsson, PhD, postdoctoral fellows in UCSF's obstetrics and gynecology department, and colleagues revealed.
The goal now is to find better ways to detect these environmental contaminants. Tracey Woodruff, PhD, study author and professor, OB-GYN, reproductive sciences, University of California San Francisco, added, "Unfortunately, [we were] not surprised by the total number of chemicals as we've suspected they've been there. We've just struggled to identify them. The number of mystery chemicals that we can't identify sources or uses for is very disturbing."
For their study, the team "observed 60 blood samples (30 from pregnant women and 30 from their umbilical cords), from which 662 chemical signatures were revealed when it hit positive ions and 778 negative ions." Of these, 40 of the chemicals are used as plasticizers, 28 are used in cosmetics, another 25 are used in consumer products, 29 as pharmaceuticals, 23 as pesticides, three as flame retardants, and seven are PFAS [per- and polyfluoroalkyl substances] compounds used in multiple applications including carpeting and upholstery, the authors report."
These findings come on the heels of another new study that checked American women's breast milk for PFAS contamination. Released on May 13th, 2021, the researchers detected the toxic chemical in all 50 samples tested, and at levels nearly 2,000 times higher than the level some public health advocates advise is safe for drinking water.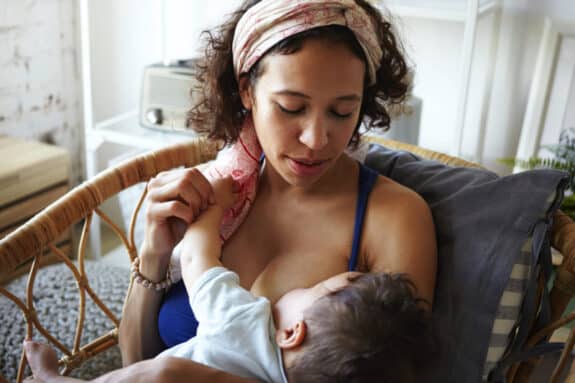 "The study shows that PFAS contamination of breast milk is likely universal in the US and that these harmful chemicals are contaminating what should be nature's perfect food," said Erika Schreder, a co-author and science director with Toxic-Free Future, a Seattle-based non-profit that pushes the industry to find alternatives to the chemicals.
PFAS, or per and polyfluoroalkyl substances, are a class of about 9,000 compounds that are used to coat paper and cardboard wrappers for fast food and bakery goods, cookware(TEFLON), and water-repellant clothing. Because they do not naturally break down and have been found to accumulate in humans, they are referred to as forever chemicals.
According to the EWG these and closely related PFAS chemicals are linked to:
Testicular, kidney, liver and pancreatic cancer.
Reproductive problems
Weakened childhood immunity
Low birth weight
Endocrine disruption
Increased cholesterol
Weight gain in children and dieting adults
The study's findings were published online in Environmental Science and Technology.