US Magazine has the exclusive first shots of their newly adopted baby Miley Justine Simmons.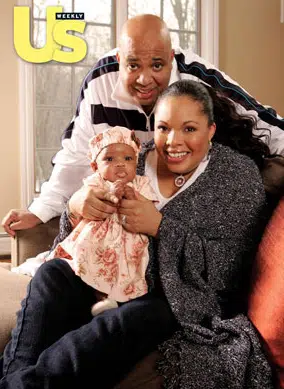 Reverend Run, 43, and wife Justine, 42, adopted the American-born girl (they do not know her birth mother) when she was a month old in September – exactly one year after Justine gave birth to a daughter who didn't survive.
"The more you mourn, the more you want to mourn. I would have landed in depression," she tells Us.
"I wanted a girl really bad, and I knew I wasn't going to try again," she says. Justine has two other boys with Run and is the step-mom to a boy and two girls.
"It's heaven," Run tells Us, "to have this baby come into our house at this time, at Christmas."
---