Mom-to-be Rihanna was spotted doing some after-hours shopping for baby clothes at Couture kids in West Hollywood on Friday, March 25th, 2022.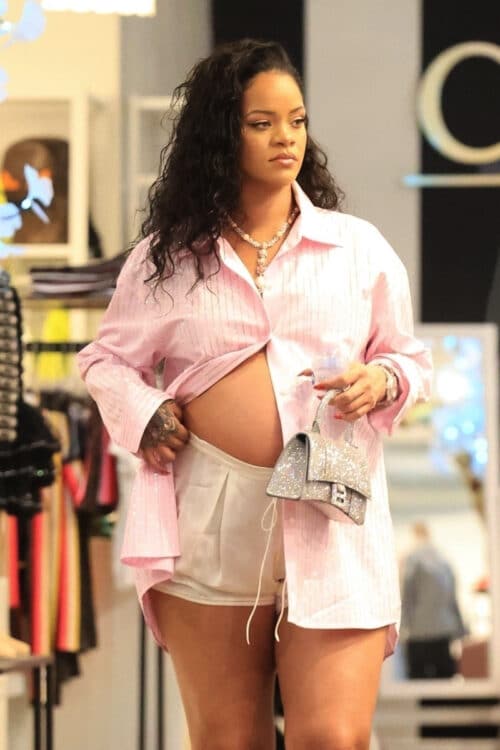 The singer wore a silver threaded pink button-down shirt and white shorts, which she paired with a silver Balenciaga bag for her outing. She reportedly stayed a little after the store closed to pick out some designer items for her little one.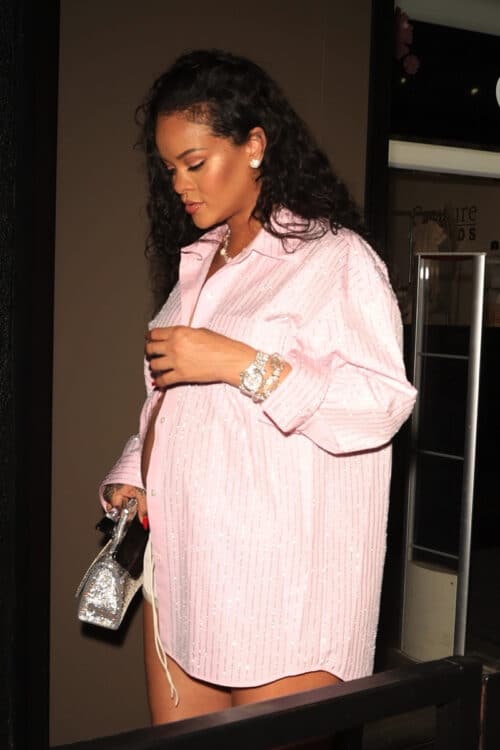 At one point the clerk showed her a tiny Burberry trench coat that she thought was adorable.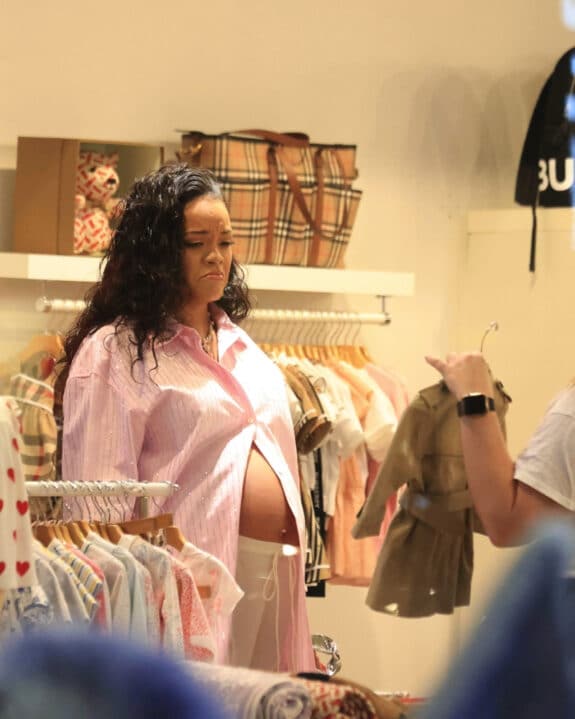 The items will likely balance out the essentials she bought at Target last week. It won't be long before the singer and her partner A$AP Rocky meet their new baby. She is believed to be having a baby girl.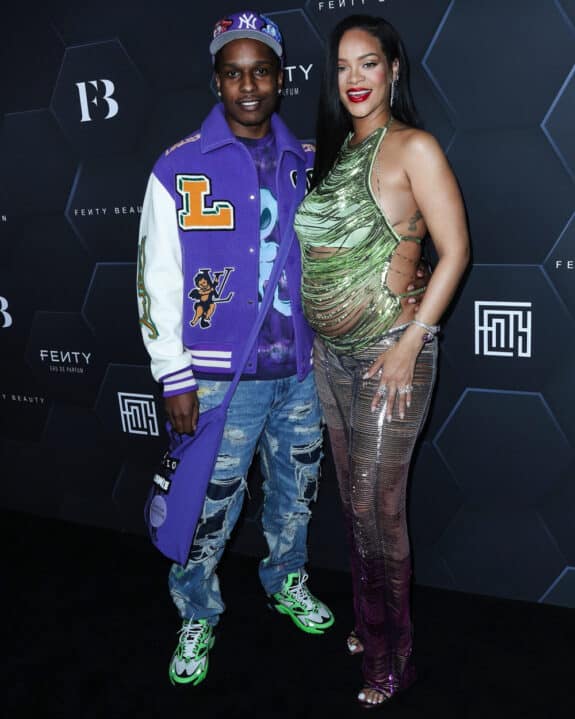 {BACKGRID}