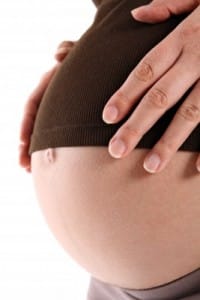 Trends over the recent years have indicated that women are waiting until later in life to conceive. Establishing their careers, wanting to be more established and financially secure are often reasons why some women push off having children. Unfortunately, a recent study indicated that there may be a higher risk of cardiovascular disease during pregnancy for women who wait until later in life to conceive their first child.
'The strain of pregnancy, experts say, can be likened to the stress of running a marathon—and the older a woman is, the more likely she is to have complications from it.' It is this fact that led the researchers to wonder how pregnancy in the later stages of life affected a more mature heart as well as the risk of heart attack in older women. To find out, researchers examined the heart condition of rats.
In the study, published in the Basic Research in Cardiology, some of the rats were pregnant. Others were not. Generally, the heart functions better during pregnancy. However, the researchers found that the rats who had heart attacks during the last few months of pregnancy had worse function and more damaged heart tissues than the females that were not pregnant and had heart attacks.
According to the data, pregnant rats showed only a 10% restoration of heart function after a heart attack. This was compared to an 80% restoration in the non-pregnant rats who had suffered heart attacks. In all, the damaged heart tissue was nearly four times higher in the pregnant rats when compared with the tissues of the non-pregnant rats.
"We observed worse heart function and a greater area of damage in hearts from the late-pregnancy group, compared to the non-pregnant group," said Dr. Jingyuan Li, first author of the study and postdoctoral fellow in the department of anesthesiology at the Geffen School of Medicine.

"These findings show that the heart attack in late pregnancy may be particularly vulnerable to the type of injury caused by heart attack," said Dr. Mansoureh Eghbali, senior author of the study and assistant professor of anesthesiology at the David Geffen School of Medicine at UCLA.
Researchers did find, however, that heart function for the pregnant rats did partially restore just one day postpartum and nearly fully restored just one week after giving birth. While the reason for their findings is unclear, researchers say that this is their next step in evaluating heart disease during the later stages of pregnancy.
"This very early study may help us identify and better understand the mechanisms involved in the higher risks of heart disease during pregnancy and may provide new opportunities to better treat pregnant women with cardiovascular complications and risk factors," said Eghball.
Related Articles:
---
[ad]