The Canadian Pediatric Society (CPS) issued a statement on Monday regarding the safety of medical marijuana in treating certain illnesses in children and warning parents to approach this type of treatment with extreme caution. They say that there is not enough evidence yet to show that the drug is safe and effective.
Earlier this year, a young dad named Alex Repetski spoke to CTV's Canada AM show and explained how life-changing the use of cannabis oil has been for his 3-year-old daughter Gwenevere, who has severe epilepsy. No conventional medications were effective in stopping the little girl's frequent seizures, but the use of cannabis oil changed all that. It brought an end to the seizures, allowing her to sit up and to function. Since she began taking the oil, Gwenevere has learned to crawl, then walk, and can feed herself. Other parents tell similar stories.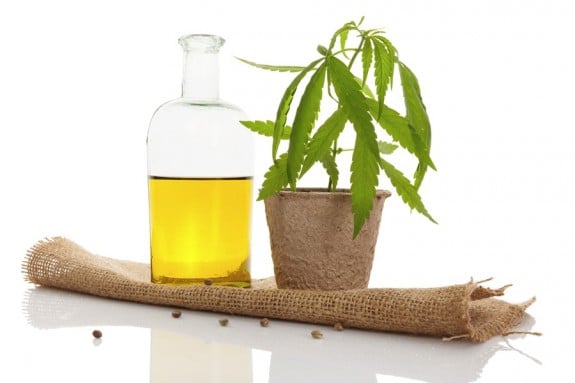 Many desperate parents turn to cannabis oil and other forms of marijuana to treat their children when conventional medicine fails. Conditions cannabis seems to help include epilepsy, attention deficit hyperactivity disorder, chronic pain management, and even autism.
Chairman of the Pediatric Society's Drug Therapies and Hazardous Substances Committee Dr. Michael Rieder authored the statement. Dr. Rieder admits that there does appear to be benefit – especially in some epilepsy cases – from the use of medical marijuana, but he cautions parents to weigh the benefits and the risk. There have been few studies on long-term effects  and little data to support the safety of using cannabis products to treat children's health conditions.
Conversely, there is a growing body of evidence – through research done in the UK and at Harvard University – that suggests possible harm for children using marijuana. That research indicates marijuana use might increase the risk for psychosis. Dr. Rieder and the CPS say that doctors who do prescribe cannabis to treat conditions in children should have specific training and expertise since it is a "potent psychoactive drug."
Rieder adds that since smoking marijuana is "unacceptable" for any child, those who prescribe it must look for other ways of delivering the drug. and in every case should thoroughly discuss the goals and risks with the family.
In coming months, growers will began producing cannabis extracts that are expected to get approval for sale. That decision by Health Canada follows a Supreme Court ruling saying medical marijuana users should be permitted to consume the drug in forms like oils and edibles, rather than having to smoke it.
The CPS still cautions that teens need to be discouraged from any recreational use of marijuana as it can alter brain development, and that selective use of cannabis for medical purposes in children is an entirely separate issue.
The group believes that additional future research is needed to determine not only long-term risks, but to help doctors better understand how to properly administer the drug, potential side effects, and what dose levels to prescribe.
---
[ad]