What's cuter than boyishly handsome Robin Thicke out and about with a big smile on his face? Robin Thicke palling around the town with his equally handsome little tike, Julian!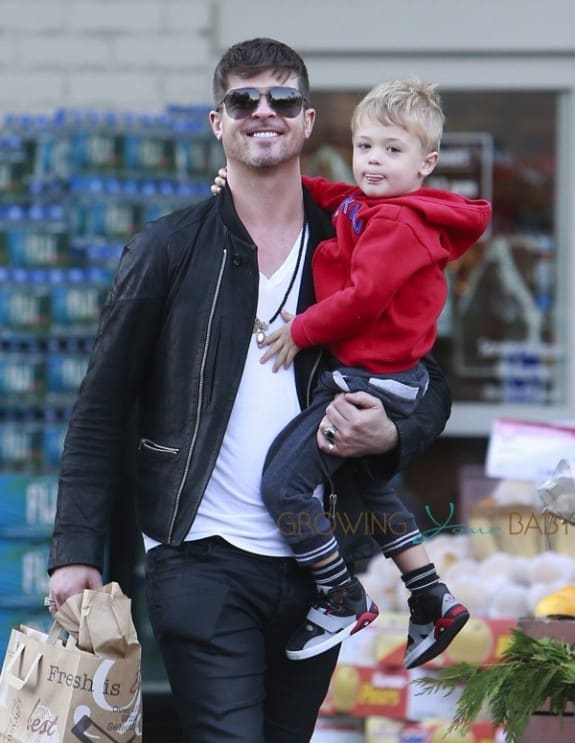 Robin was seen with his three-year-old son Julian yesterday at Bristol Farms in West Hollywood picking up some groceries. The two strolled out of the store looking relaxed and happy, while Robin carried a playful Julian in one arm and a bag of groceries in the other.
The thirty-six-year old singer and songwriter was casual and trendy in a black leather jacket, white V-neck tee, and a pair of black pants and sneakers. Julian was sporting a cozy red hoody that said "Brooklyn" across the front, and his cute blond mop mimicked his daddy's darker do, looking hip and slightly disheveled.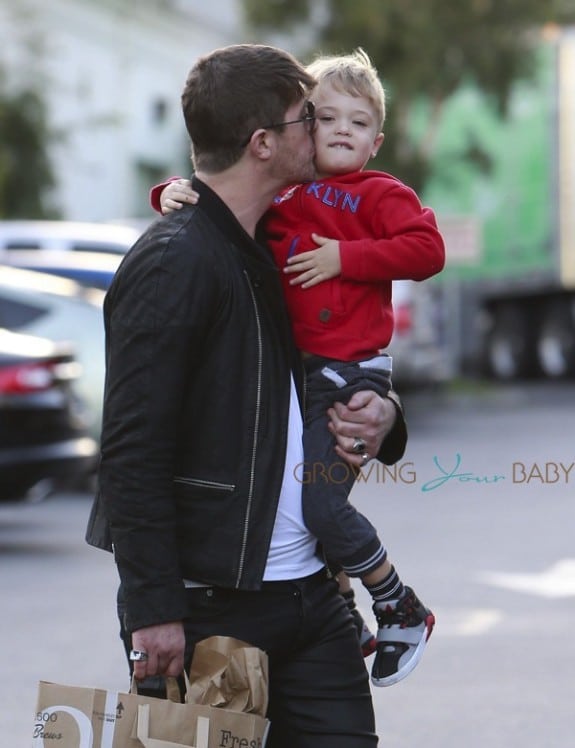 When not busy being surrounded in the controversial buzz of his 2013 VMA performance with Miley Cyrus—yup, it's still being talked about!—Robin is happy playing dad and spending time with his wife, Paula Patton.
He is scheduled to be a part of the Grammy Nominations concert today, December 6th, on CBS. He recently tweeted about the concert, saying, "Excited to be a part of the #GRAMMYnoms concert. Don't miss it – this Friday 12/6 live on @CBS at 10/9 c." We can't wait, can you?
{FAME/FLYNET}
---
[ad]