Fresh off his performance at the BET awards, Robin Thicke was photographed having a boys day out with his son Julian on Monday.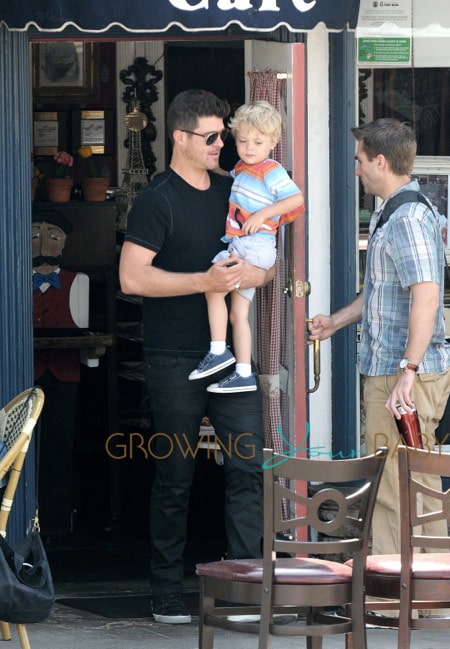 Not giving up style for parenthood, the duo grabbed something to eat at a café before heading home in Robin's fancy sports car.
Julian was cute in a striped hoodie and navy sneakers, while Robin was dressed in all black from top to bottom.
Last Summer Robin revealed that becoming a dad changed his priorities,
"It was hard when we became parents, because we had to balance our careers with this new person in our lives," Thicke says. "I lost my mojo for awhile. But finally we hit a rhythm, and we are more in love than ever and so supportive of each other. We are both crazy about our son. Julian has changed my music and made me think less of myself. He is an angel, the greatest thing that has ever happened to me."
The singer currently holds the number one song in the country so it's clear that what ever re-tooling he did worked!

{WENN}
---
[ad]