Robin Thicke & Paula Patton were all smiles as they left their Greenwich Village hotel with their son Julian on Wednesday.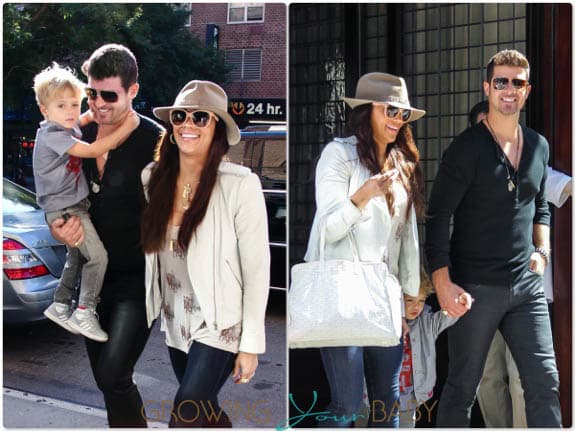 In the big apple while Paula promotes her new movie Baggage Claim, the family enjoyed some down time in Central Park.
The trio grabbed something to eat at the Boathouse before renting a rowboat to paddle out on to the lake.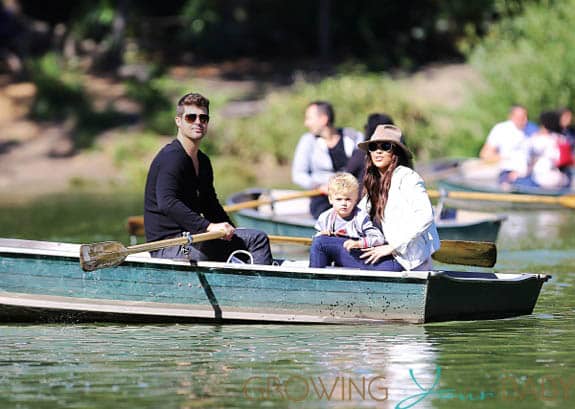 Earlier in the day Paula visited the Today's Show.  And while she was there to chat about her new movie, the hosts used the appearance to get Paula's opinion on her husband's famous MTV Music Awards performance with Miley Cyrus.
Not fazed by the on stage antics, the actress revealed that she actually didn't think the show they put on was controversial.
They rehearsed for three days.  I don't know what people thought Miley was going to do?  Sit down and play piano like Alecia Keys?  The song is about taking Molly(mdma).  I expected it to be wild and I thought it was great.
Continuing,
I don't know if you've been to a club lately, but that's how girls dance at the club.  My friends dance with him like that.
Together since they were teens, Al Roker asked Paula how they do it.
"In the end of the day it's love.  Love is that weird magical thing that there is no science to it.  It makes you crazy. It makes you blind.  We're still madly in love. "
---
{PACIFIC COAST NEWS, SPLASH}
---
[ad]