It is the most preventable cause of infant death, but for some reason we are seeing a rise in babies dying after being forgotten in hot vehicles.  For what seems like the hundredth time this year a baby was found unresponsive after she was left in her car seat while her dad went to work.
Rockledge Florida police are investigating a case involving a nine month-old baby who was left in a hot, locked car  – possibly for almost 5 hours.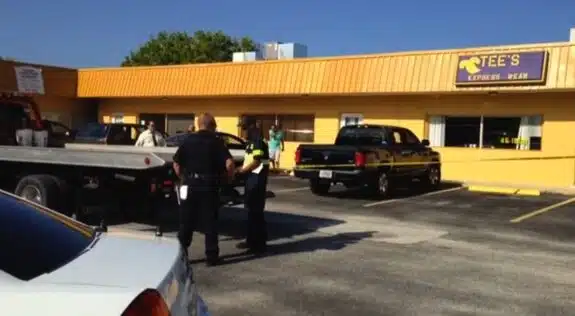 While few details are available about how she was left behind, co-workers told police they heard the father screaming as he opened the truck and found the baby.
It is believed that Steven Lillie of Cocoa, Fla was supposed to drop the baby off at daycare but forgot.
The police report states that the distraught father told officers that he had an unspecified disruption in his routine that morning.
Before he went outside co-workers said he had received a call from a family member inquiring about the baby after she hadn't been dropped off.
Rockledge Police Department's Lt. Donna Seyferth told wftv.com,
"Dad was distraught. That's probably the best word I could use.  He was crying; he was distraught. It was probably for him and his family the worst day of their lives."

"The child was unresponsive when the officers arrived. They took as many life-saving measures as they could. Ambulance and rescue did the same, but the child did not survive."
In 2013 forty-four children died from being left in hot vehicles, this number was up by almost 25% over the previous two years.
 "Sadly, this isn't the first case and we do see these, particularly during the summer months." Seyferth said.  "We just recommend to parents to do that sweep, look in the back of your car."
Police say there are no obvious signs of foul play.  But also not that it is too early to say whether criminal charges will be filed.
UPDATE: Steven Lille was charged with aggravated manslaughter. After appearing before a judge on Saturday morning he was granted a $15,000 bond and was ordered not to be around children without another adult present.
Police said even though the case appears to be a tragic accident, it still warranted charges.
---