Having a child is the greatest joy for two people in love but it is the same responsibility of becoming first time parents that leaves little room for romance according to a new survey. The research conducted by ReadyBed found that after the first child is born romance between a couple fades away.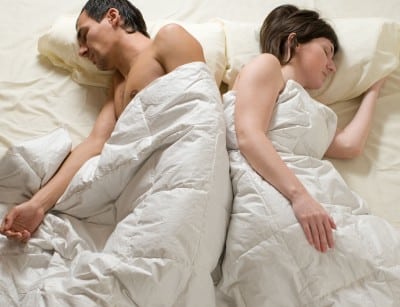 The researchers asked 3000 parents about how the birth of their first child had changed their life and marriage. The results showed that in the first five years of the child's life, there were only 15 times when new parent went out together. 57 percent of the surveyed parents also said that after the child's birth their marriage lacked romance.
The reason for not spending quality time together was mainly two according things;  money and that they did not want to trouble people and ask them to babysit.
All parents agreed that having a child changed their married and romance. Although all were happy to be parents for the first time, they did miss the time they spent with their partners.
But the researchers also found that parents felt bad for wanting to spend quality time with their partners and leaving their child.
According to Lucy Wynn Jones a spokeswoman for ReadyBed, "The harsh reality is that although parents would relish more quality time together, in most cases the children come first."

"People feel bad for putting their own relationship as a couple above their children – as well as beating themselves up about getting in the babysitters, they also feel bad for wanting time away from the children."

Although it becomes difficult for first time parents to find romantic moments in their lives, Lucy also added, "But it is enormously important to continue a degree of normality and romance after becoming parents."
– Atula, Staff Writer
Related Articles:
---