The long-awaited Royal baby has arrived! The yet to be named baby boy arrived at 11:01 am London time at St Mary's Hospital in Westminster. Weighing a healthy 8lbs 7ozs, the little cutie made his debut outside the Lindo Wing just a few short hours after his birth.
Kate was admitted at 6 am with contractions, and at that time William joked that he didn't keep the world waiting for too long.
After the baby was born the official notice was posted on the golden easel at Buckingham Palace.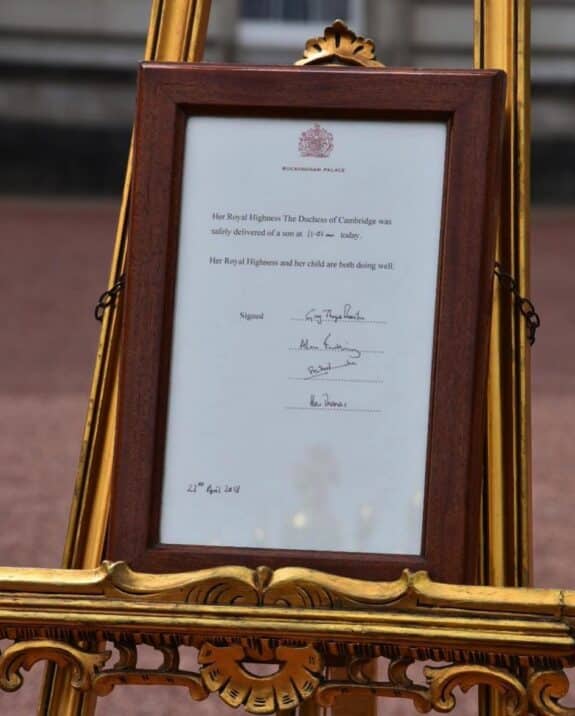 A short time later William emerged from the hospital and told the crowd outside he would be right back. When he returned he was accompanied by his younger kids Prince George and Princess Charlotte who waved to the cameras.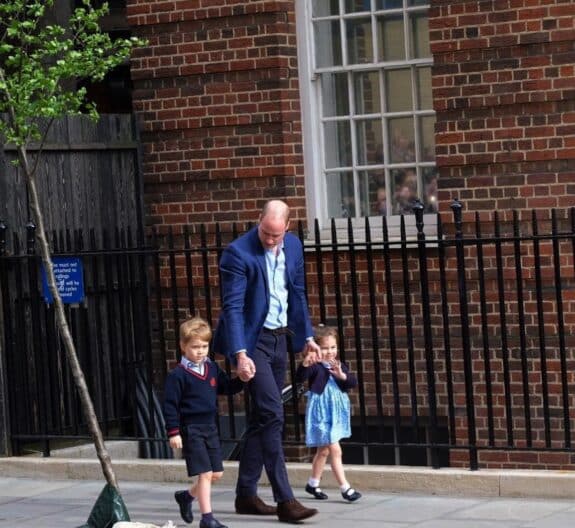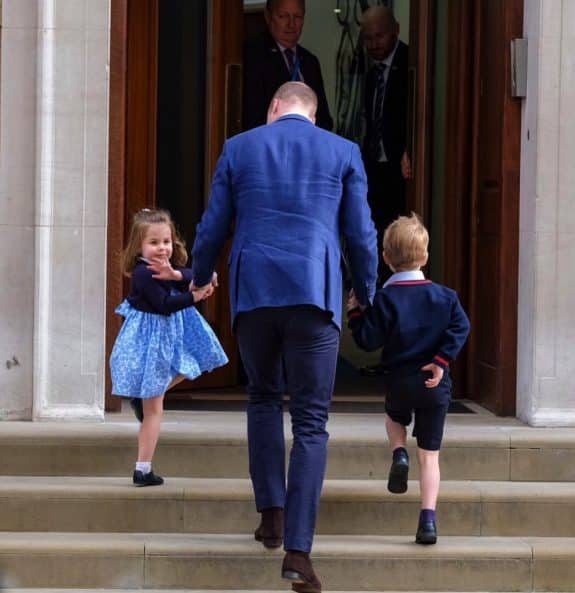 Kate herself came out of the hospital a short time later with William carrying the baby. The new mom looked beautiful in a custom Jenny Packham dress that resembled the one Diana wore when she left the hospital after Harry was born.
I'd like to just acknowledge how incredible Kate is for giving birth and then getting dolled up, putting on a pretty dress and heels so she can keep up Royal Tradition. Grace and elegance always.
The final time the couple emerged their baby boy was in his infant seat and ready to go home.
Currently, the names Arthur and James are in the front running for baby #3. The full title will be His Royal Highness, Prince (Name) of Cambridge.
The baby is the sixth great-grandchild of Queen Elizabeth II and he bumps Prince Harry to sixth place in the line for the throne. The baby is fifth in line, after grandfather Prince Charles, father Prince William, and his two siblings.
Throughout the pregnancy, William and Kate were unaware of the baby's gender so his arrival was a surprise for everyone!
Besides the children, no other family was spotted at the hospital. They will reportedly visit the new baby at home over the next couple days.
Congratulations to the Duke and Duchess of Cambridge. We can't wait to hear what they've named him – even though our bets are on James.