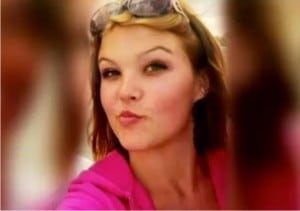 A mom and baby are fighting for their lives after a runaway tire landed on the Florida woman, knocking her to the ground.
On Tuesday 19-year-old Lesley Coley was walking down a Naples, Fla., street when the tire flew off a Jeep bounced across the median and hit her. The mom-to-be was knocked to the ground, face first landing on her belly, causing her to suffer head trauma and eventually needing her to be placed in a medically induced coma.
"She got struck in the back of the head, fell forward landed on the concrete and she landed on her belly – on the baby," Cecilia, Lesley's said.

"This woman was laying on the ground gasping for breath at eight months pregnant. I haven't stopped thinking about it since it happened. I have goose bumps. I hope that she's OK. I hope that her child is OK," said witness Christine Lester.
Doctors made the call to deliver the baby via c-section after it was determined that she had suffered brain trauma and needed to be airlifted to Lee Memorial Hospital.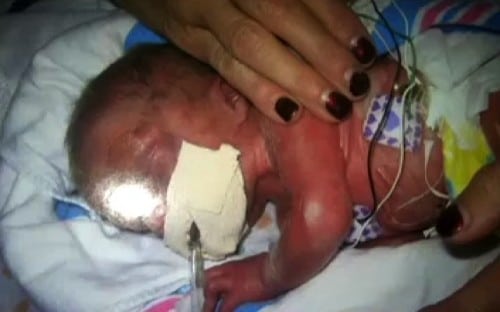 The driver of the jeep did stop to help and was later ticketed.
"I feel angry but then I feel depressed all emotions in one, I'm still in shock right now," Cecilia told NBC2 News.
The new baby, who weighs just 3lbs, won't be named until Lesley wakes up and both mom and baby are out of the ICU.
"They both are troopers and I know they're going to make it, so I'm praying to God that this is OK. I can't keep guessing – they will make it, they will make it, they're going to make it."
Click here to make a donation to the Coley family.
SOURCE
---
[ad]